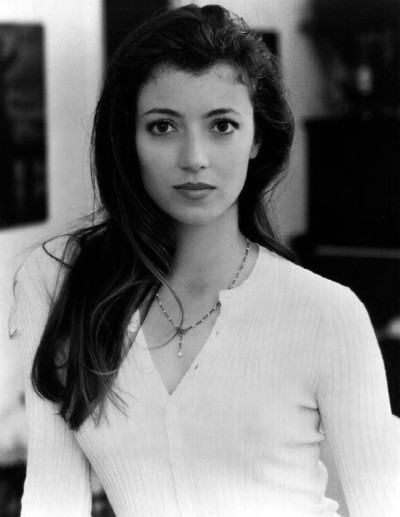 Actress Mia Sara has been at the top of our search list the last two days, apparently due to a rush of online searches for "where is Mia Sara?"  We can't figure out the reason — she doesn't seem to be in the news.  It's one of life's mysteries.
In updating Mia Sara's profile we find some classic online confusion about her romances.  The question: is she married to Brian Henson and do they have a child together?
She married Sean Connery's son Jason in 1996 (at a Las Vegas wedding chapel suggested by Michael Caine, according to the Daily Mail); they had a son, Dashiell, in 1997 and were divorced in 2002.  That much seems clear.
But we see reports all over the Web that Mia Sara is now involved with or married to Brian Henson, son of Muppets creator Jim Henson, and that they have a child.  We're skeptical. We can't find a record of either marriage or birth, and in this day and age it's pretty hard for celebrities to get hitched or bear children without a least some passing note on People.com or the Celebrity Baby Blog.
The most colorful report of the connection is from this blogger's account of a visit to Brian Henson's house after a puppeteering event in 2007.  To wit:
I had no idea Brian was married to the "It Girl" of the 80's… Mia Sara. Princess Lily from Legend. She is still gorgeous and they have two kids, and she throws down a mean crab salad whatchamacallit dish!
The post passes the smell test — there's even a photo of the blogger with a woman who looks like Mia Sara.  But it seems quite possible that the blogger was confused about the kids (could that have been her son with Connery, for instance?) or about whether she and Henson were married, living together, or just dating. You also have to wonder if this one blog post is the source of the other stories online.
In any case, we don't find any of it convincing enough to declare Mia Sara and Brian Henson married (or co-parents) in our biography.  In the interests of clarity, though, we do hereby note that Wikipedia has declared them to be a couple.
And that Mia Sara makes a mean crab salad.