Yesterday the Hollywood Reporter had an article about Myanmar — formerly Burma — deporting the actress Michelle Yeoh.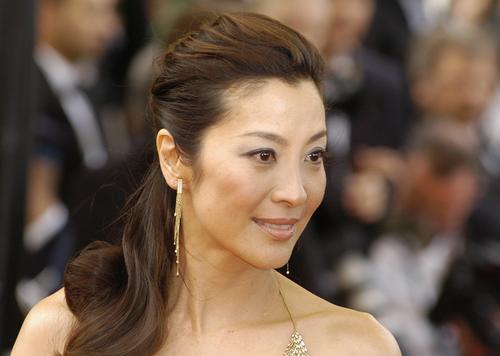 Today Michelle Yeoh confirmed that she had landed at the airport and was immediately escorted away and told she could not stay. Yeoh said they barred her "without justification," but it seems logical to believe it's because Yeoh is portraying Nobel laureate Aung San Suu Kyi in a new biopic called The Lady by Luc Besson.
Aung San Suu Kyi is the pro-democracy political leader who was under house arrest by the military dictatorship from 1989 to 2010. Michelle Yeoh visited Suu Kyi in December — and wasn't deported. It sounds like someone in the Myanmar Ministry of Movies We Don't Like woke up to the fact that one of Asia's most popular and lovely film stars is portraying the woman who represents the world's opposition to their government.
For more on the story, try this "showbiz" article from CNN.
There's also this story from ABC News (in which they refer to her mainly as "former Bond girl Michelle Yeoh," which doesn't seem to do justice to the star of Crouching Tiger, Hidden Dragon or Memoirs of a Geisha.)
For more on Michelle Yeoh, read Who2's Michelle Yeoh biography.
For more on Aung San Suu Kyi, read Who2's Aung San Suu Kyi biography.
(Photo credit: Daniel Deme / WENN)