Actress Mila Kunis is now gracing movie screens everywhere as Natalie Portman's rival-slash-costar in the dance-horror-dance movie Black Swan.
She's come a long way from playing Jackie in That 70s Show. And good for her. Because she must be a trooper to have voiced the character of Meg Griffin in Seth MacFarlane's comedy cartoon Family Guy.
Mila Kunis has joined our loop on ACTORS WHO DO CARTOON VOICES, a modest list of famous cartoon voices by people whose face you'd easily recognize on the big (or small) screen.
Here's a photo of Mila Kunis — she looks a bit different from Meg Griffin: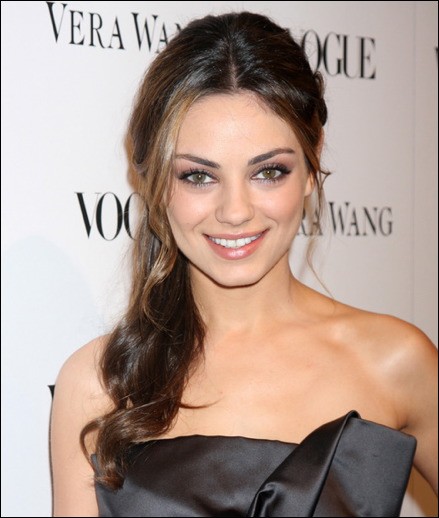 For more photos of Mila Kunis, go here.
(Photo couresty of Nikki Nelson and WENN.com)