Pretty cool: Cyril Lance, the chief engineer at Moog Music, shows you how to play the Moogle Google Doodle like a real Moog synthesizer.
(Didn't know you could play your laptop keyboard like the synthesizer keyboard, for one thing.)
The Google Doodle is in celebration of inventor Robert Moog's birthday. He died in 2005, but would have been 78 today.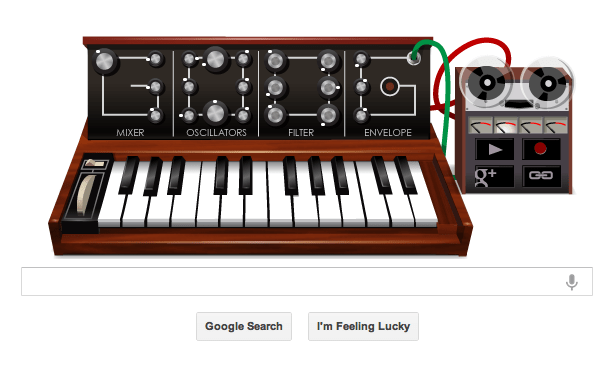 See our Robert Moog biography »