Natalie Portman is playing First Lady Jackie Kennedy in the new biopic Jackie. The film just premiered at the Venice Film Festival and it's a "brilliantly constructed, diamond-hard character study," according to Variety.
But does Natalie Portman really look like Jackie Kennedy? Not much, at least not in this one PR shot that Fox Searchlight is sharing.
Here's the real Jackie Kennedy with the family in 1962. I just don't think Portman is catching the look. Here they are side by side: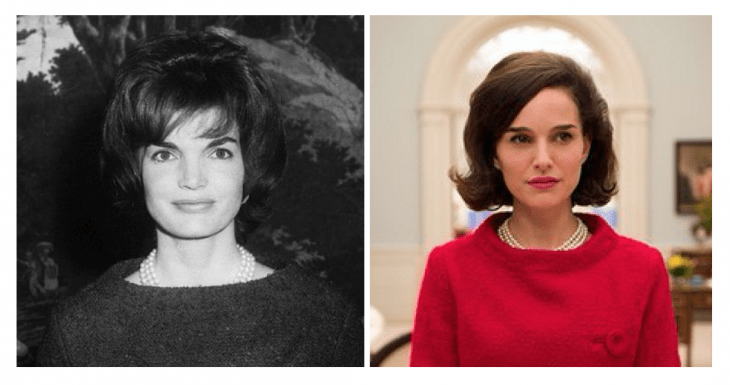 One thing makeup artists can't do well is put more width between your eyes. They can make your ears look bigger, your nose look smaller, give you a different chin… but nobody had eyes quite as wide apart as Jackie Kennedy.
JFK, on the other hand, is being played by Caspar Phillipson.
Now we're getting somewhere. He's practically a dead ringer without even being in makeup.
Jackie is also showing this weekend at the Toronto Film Festival, but there doesn't seem to be a release date set. Fox Searchlight doesn't even have an official site up yet.
Now see more photos of the real Jackie Kennedy »