"This is the second fan letter of my long career."
So begins a great little 1948 missive from artist Norman Rockwell to illustrator Al Parker — now found on the fabulous site Letters of Note.
"While the rest of us are working kneedeep in a groove, you are forever changing and improving. You have brought more freshness, charm, and vitality to illustration than any other living illustrator."
High praise.
Just who was Al Parker? Here's a blurb from Cosmopolitan magazine in 1952: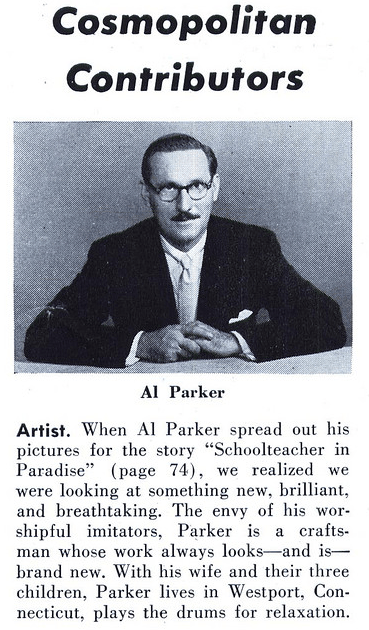 "Plays the drums for relaxation" — heh. A little touch of bohemian in Westport.
Here's a Flickr page with more illustrations from Parker.