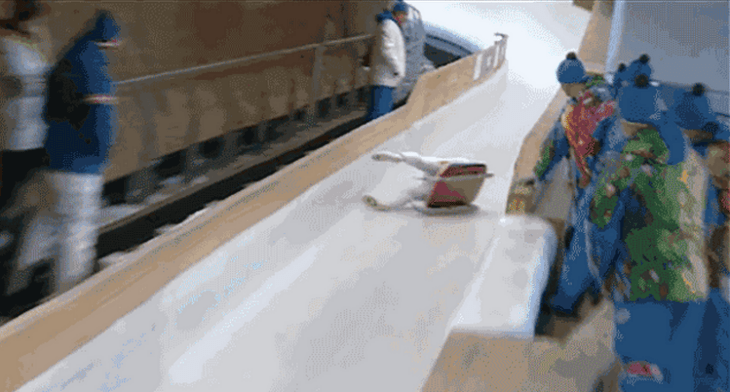 Shiva Keshavan has the performance of the Olympics so far… and it happened in training.
The Indian luger was doing a practice run at Sochi when he wiped out in a turn, slid down the ice face first, and then miraculously rolled back onto his sled and finished the run as if nothing had happened. All this on the Sochi luge track were speeds have reached 85+ MPH.
Deadspin has a nice GIF of the crash, or see the full video at NBC, complete with confused commentary by the track announcer. As the website dryly notes, "There are no rules about falling off a sled and completing a run, so Keshavan's time of 1:01.64 during his training run is recorded as official in the session's results."
Not that it mattered too much: Keshavan finished next-to-last in his first two runs anyway. But he has vowed to come back and "destroy the competition" in 2018.