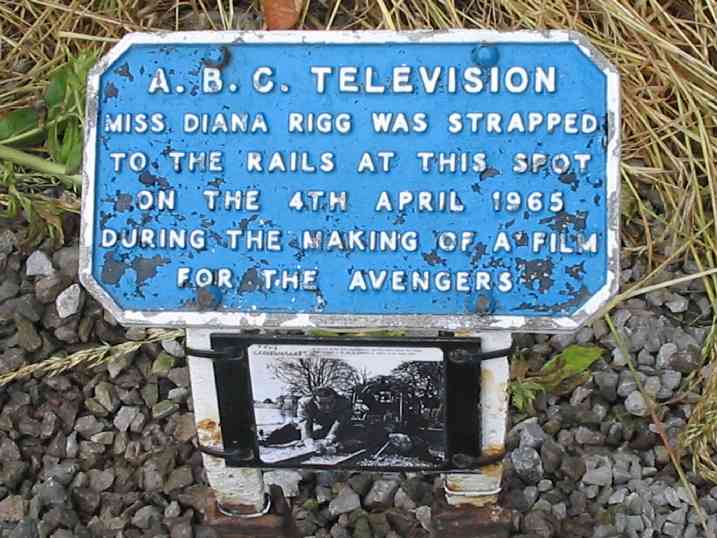 Yes, Diana Rigg was once tied to a miniature railroad track.
Courtesy of Wikipedia comes this lovely nameplate from the Stapleford Miniature Railway. The episode was "The Gravediggers." The Avengers Forever website notes:
This episode is a perfect example of the charming goofiness of The Avengers, as toward the end we find Emma tied to the railway tracks and Steed fighting the baddies atop a moving steam train (albeit a little one), while a silent film music score plays!
While we're on the topic: The Avengers opening credits:
Awesome!
See our complete profile of Miss Diana Rigg >>