Peter Bergman, one of the founding members of the groundbreaking comedy troupe The Firesign Theater, has died. He was only 72; leukemia was the cause.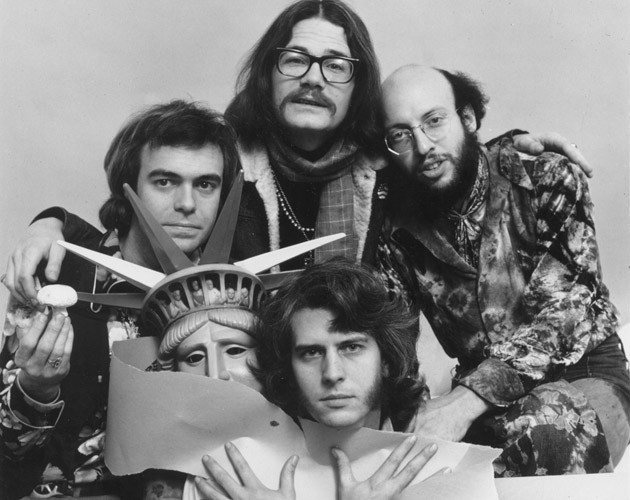 Firesign Theater albums "became cult favorites among college students in the late 1960s and '70s for a brand of sly, multilayered satire so dense it seemed riddled with non sequiturs until the second, third or 30th listening." Their album titles included Waiting for the Electrician Or Someone Like Him, Don't Crush That Dwarf, Hand Me the Pliers, and How Can You Be in Two Places At Once When You're Not Anywhere At All.
Maybe it's just simpler to quote from their 1974 album, Everything You Know Is Wrong:
"Dogs flew spaceships! The Aztecs invented the vacation! Men and women are the same sex! Our forefathers took drugs! Your brain is not the boss! Yes! That's right! Everything you know is wrong!"
Peter Bergman was possibly the most psychedelic of the group:
"In April 1967, a few months after San Francisco's Human Be-in — the countercultural festival where guru Timothy Leary made his famous call for America's youth to "turn on, tune in, drop out" — Bergman organized L.A.'s first "love-in." What he envisioned as a picnic in Elysian Park for a few hundred fans turned into what The Times described as an 'Easter Sunday freak-out' for 4,000."
Bergman and the boys had reached "great but forgotten" status. But they made a lot of hay in their day.