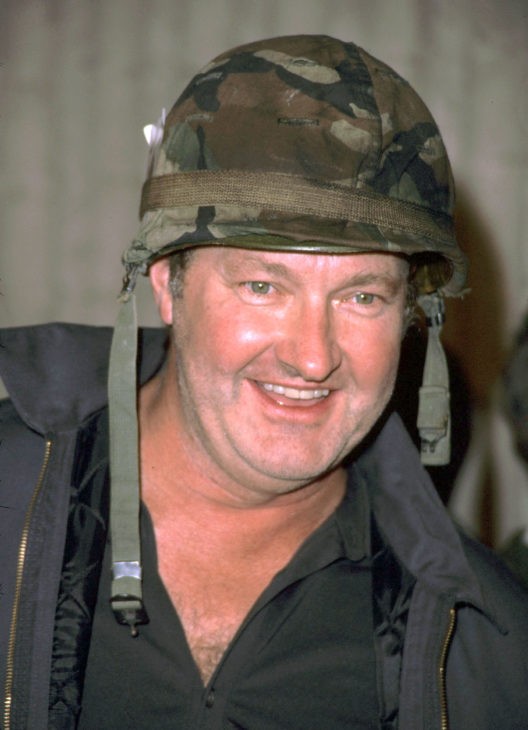 Actor Randy Quaid and his wife, Evi, were arrested yet again yesterday, this time in Santa Barbara. They've been ignoring court dates and acting nutty since being arrested last year in Texas.
The original charge was skipping out on $10,000 in hotel charges at the fancy San Ysidro Ranch near Santa Barbara, California.  The ten grand must have been $2000 for the suite and $8000 in crazy pills from the minibar, given their general approach.
Randy Quaid's days on the lam are vaguely reminiscent of his first big film, The Last Detail, in which he played a young sailor being taken to military prison for an eight-year hitch.  As Wikipedia describes it:
Stationed in Norfolk, Virginia, U.S. Navy sailors, Billy "Badass" Buddusky and "Mule" Mulhall (played by Jack Nicholson and Otis Young respectively) are assigned shore patrol duty to escort young sailor Larry Meadows (Randy Quaid) to Portsmouth Naval Prison… During their trip, Meadows begins to grow on the two men and they decide to show him a good time before serving what is, in their eyes, an unjust sentence of eight years for trying to steal $40 from the commanding officer's wife's favorite charity.
Perhaps the modern-day Randy Quaid is waiting for Jack Nicholson to come along and help him out?
Or perhaps he's forgotten how The Last Detail ended:
When they finally arrive in Portsmouth, Meadows proposes they have a picnic, and they buy some hot dogs and have a picnic in the snow. Meadows walks along the park, seemingly ready to head to prison. But in a last-ditch effort, he attempts to run away. Buddusky runs after him, catches him, and pistol-whips him upside the head. Mulhall and Buddusky then take Meadows to the prison.
The moral: Just do the time, Randy.