Patrick Schwarzenegger — that is, Patrick Shriver — posted this photo of himself after a skiing accident and scared celebrity watchers, but it's okay now.
The teen son of actor-politician Arnold Schwarzenegger and TV personality Maria Shriver, Patrick said last year he was changing his surname from Schwarzenegger to Shriver. He signs his Twitter account as Shriver, but it's titled Schwarzenegger.
The news accounts of his recent skiing accident use the name Schwarzenegger.
And it is news, apparently. His parents are famous, after all, and his cousin Michael Kennedy was killed in a skiing accident in 1997. Patrick's brother, Christopher, was seriously injured last year in a boogie boarding accident at the beach. That accident sounded a lot worse than the fall on skis — Patrick was "back on the slopes" the next day.
Patrick provided a photo of his bloody buttocks for those concerned. It's a nasty gash, but doesn't look life threatening (I am an amateur physician).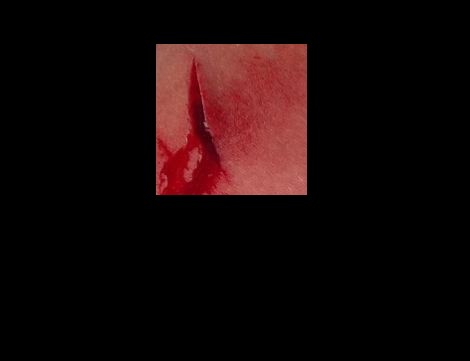 For tales of more serious (fatal) accidents on the slope, visit our feature Common Bonds: Ski Slope Mishaps.