Oscar winner Jeff Bridges turned 62, yesterday. And we missed it. So happy belated birthday, with a few photos.
The photo of Mr. Bridges playing peekaboo with a pre-schooler comes by way of the Reddit board where they like The Dude. They seem to agree that he's a nice guy.
I once had an exchange with Jeff Bridges. Many years ago, while reviewing websites for Point's Top 5%, I was assigned the site of Jeff Bridges. He has had a very nice official site for a long time. In those days (1995 or so), his stood out, not only because of the nice design, but because it was one of the few official celebrity sites with an involved celebrity.
I wrote a positive review and sent him a brief email saying, "Keep up the good work."
To my surprise, Jeff Bridges sent me a reply, saying thanks.
So happy birthday, Jeff Bridges, who really does seem like a nice guy. Of course, that's just my opinion, man.
Read the Who2 biography of Jeff Bridges, and see a few photos: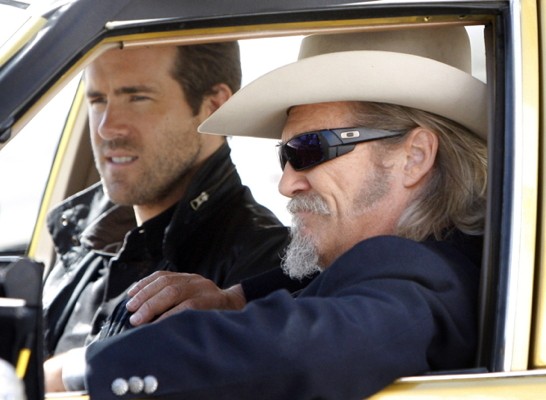 That's Jeff Bridges with Ryan Reynolds, on the set of a new movie, R.I.P.D.
And here's a shot of Bridges with his newest CD release: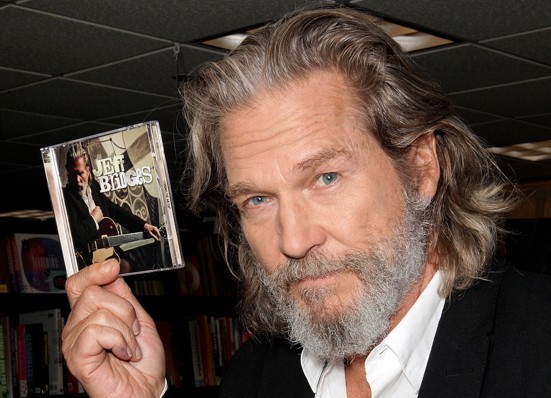 And here's a shot of Jeff Bridges with his wife and kids, at the 2001 premiere of the movie K-Pax: