On this day in 1918 Spiro Theodore Agnew was born in Baltimore County, Maryland.
He was the son of Greek immigrants whose original name was Anagnostopoulos. He liked to be called Ted. His law school education was interrupted by service in the Tenth Armored Division during World War II. He saw combat in France and Germany.
Spiro Agnew was a suburban Baltimore lawyer, and a Democrat until 1947, when he became a Republican. From a background in county politics, he was elected Maryland's governor in 1966.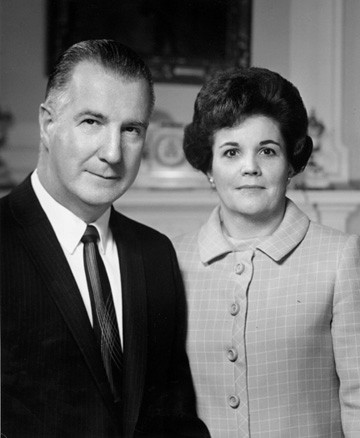 In those days Agnew was considered moderate-to-liberal, with a strong record on civil rights and support from the African-American community. That soured after the killing of Martin Luther King, Jr. in 1968. Governor Agnew's response to the rioting that broke out in Baltimore tarnished his record and lost him support from community leaders.
As vice president to Richard Nixon, Agnew was mostly known for his regular attacks on the media and anti-war protesters. Nobody thought of him as a liberal any more.
And he missed out on all the Watergate action. Instead, Agnew was investigated for taking bribes from contractors while he was a county executive and governor in Maryland. Oops! Agnew resigned the vice presidency and cut a deal with prosecutors.
A few years later, he published a novel of international intrigue, The Canfield Decision. The central character is Vice President of the United States Porter Canfield. They say you should write what you know.
After President Nixon died in 1994, Spiro Agnew revealed that he'd not spoken to Nixon since leaving office in 1973.
Spiro Agnew died in 1996.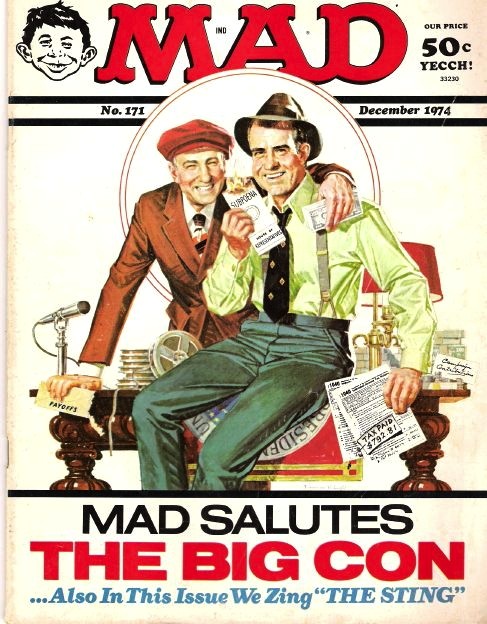 (Photo of Governor Agnew and his wife, Judy, from the Marion Edwin Warren Photograph Collection and the Maryland State Archives)