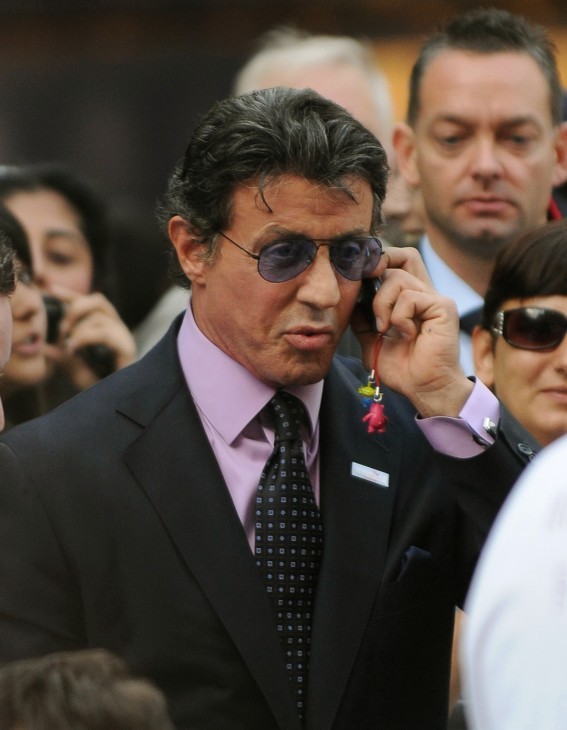 A few days ago we asked the musical question, "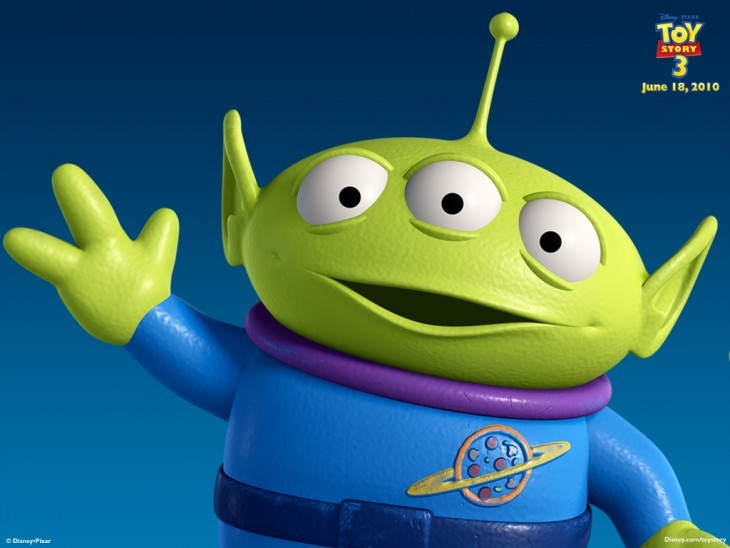 That still leaves the question of WHY Sylvester Stallone would have a Lots-O'-Huggin' bear dangling fro his cell phone.
But he does have three daughters with his wife, Jennifer Flavin — the youngest being 8-year-old Scarlet Rose. That's maybe a little old for Toy Story toys, but on the other hand, Sly does say he spoils them. Here's the whole family at a recent premiere for Sylvester Stallone's new film The Expendables.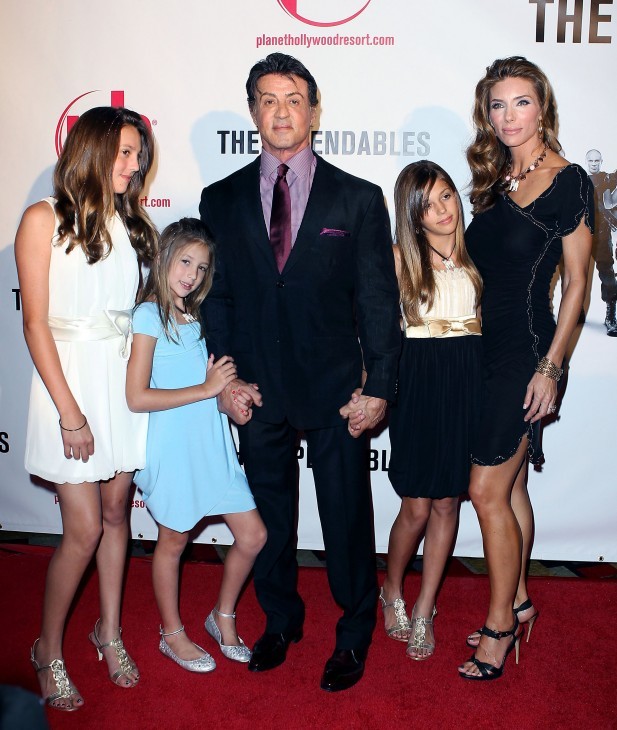 So the phone toys must be a family thing of some kind, si?
Or, Stallone could be bucking to have one of his Rambo action figures included in the gang for Toy Story 4. (Barbie's already in the club, after all.) Perhaps Sly is jealous and he's wooing Disney with some real-life product placement.
Whatever the reason, it looks like Lotso. We hereby declare "case closed!" on the Great Sly Stallone Cell Phone Toy Bear Mystery of 2010.
(Aside: Toy Story 3 just became the highest grossing animated film of all time.)
(Photos of Lotso and Alien courtesy of Disney. Stallone with toy bear: Craig Harris/WENN. Stallone family: Judy Eddy/WENN)