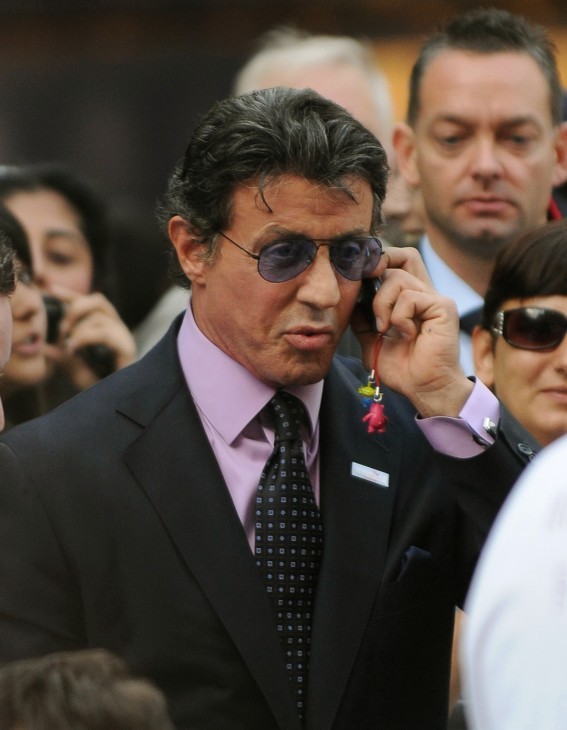 That's Sylvester Stallone, outside a London theater last night for the U.K. premiere of his movie The Expendables.
But wait: what's that hanging from his cell phone?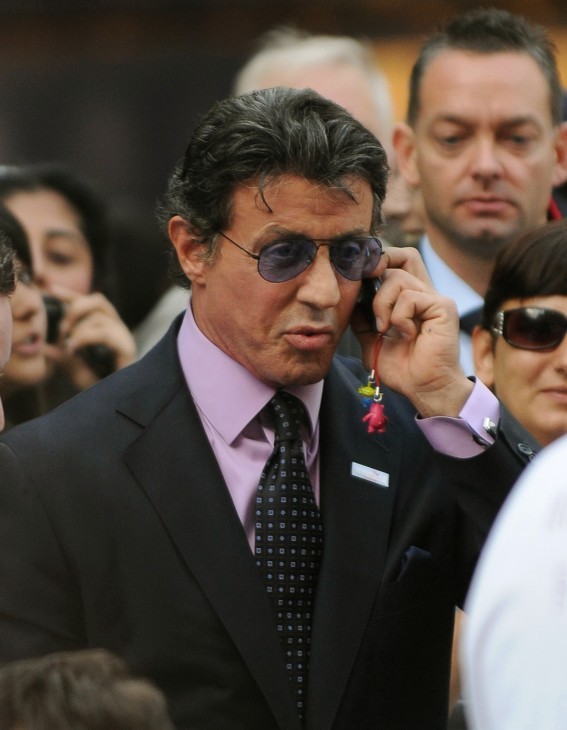 It looks more Winnie the Pooh than Grateful Dead-style hippie critter, yes? (Although it's nice to think that Stallone might have been subtly noting the 15th anniversary of Jerry Garcia's death.) But in any case, there you have it: Sylvester Stallone's cell phone is tethered to a plastic bear.