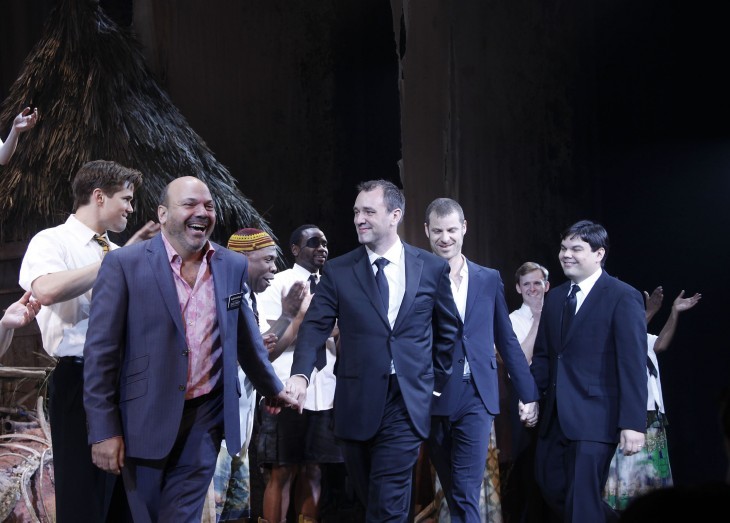 The creative team of 'The Book of Mormon' takes a bow after opening on Broadway last night. From left: Director and choreographer Casey Nicolaw, creators Trey Parker and Matt Stone, and composer Bobby Lopez.
"'The Book of Mormon'" achieves something like a miracle. It both makes fun of and ardently embraces the all-American art form of the inspirational book musical. No Broadway show has so successfully had it both ways since Mel Brooks adapted his film 'The Producers' for the stage a decade ago."
Here's the cast at the finale. I believe that's Mormon founder Joseph Smith at left.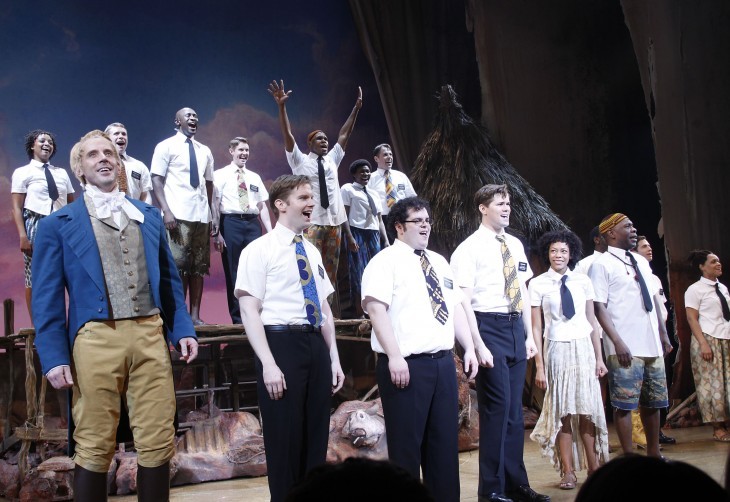 (Photos: Joseph Marzullo / WENN)