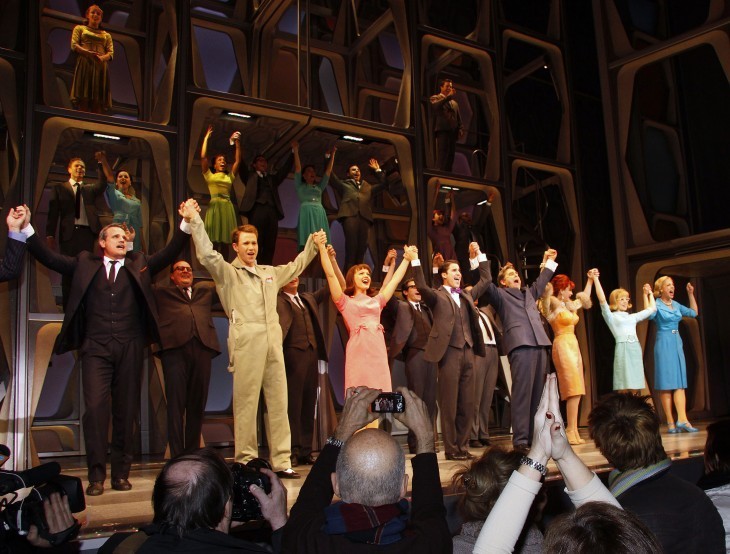 Yes! Ben Brantley nails it:
[W]e really have reached the point where a standing ovation doesn't mean a thing. Pretty much every show you attend on Broadway these days ends with people jumping to their feet and beating their flippers together like captive sea lions whose zookeeper has arrived with a bucket of fish.
He's fighting a losing battle, of course, but: so true.
Story: Against Ovation Inflation »
[Photo: A standing ovation for How to Succeed in Business Without Really Trying at the Al Hirschfeld Theater on January 3, 2012. ]