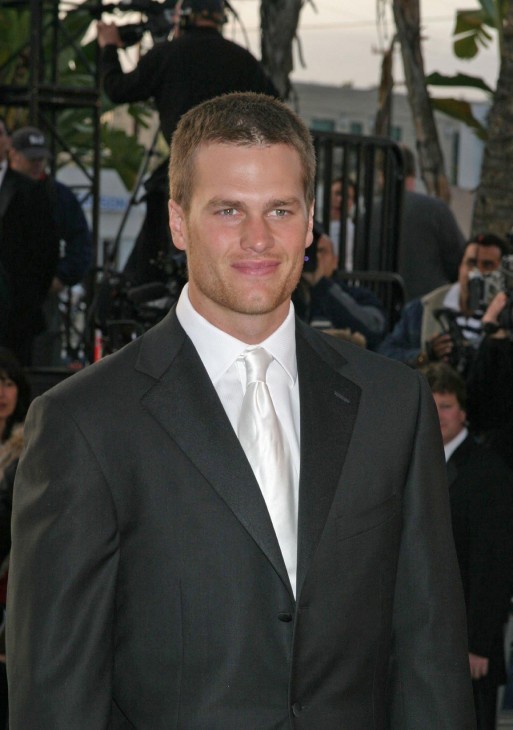 Car crash in the morning, record-breaking contract in the evening — everyone agrees yesterday was a wacky, surreal, tumultuous, kind of crazy day for NFL quarterback Tom Brady, AKA Brady Gaga.
But at the end of the day he was $72 million richer. Here are six things about Tom Brady's new contract:
1) He'll be 37 when it ends. Brady has one year left on his old deal, then the new four-year deal kicks in at $18 million a year. So the contract ends in January (or February?) of 2014.
2) Tom Brady is now the highest-paid player in the NFL. Albert Breer of the Boston Globe breaks down the numbers.
3) NFL = Not For Long: Peyton Manning is also due a new contract, and Colts owner Robert Irsay has sworn up and down that he'll make Manning the highest-paid player in the NFL. Those ego boosts are important to Manning, who's not as cool as Brady and has won two fewer Super Bowls.
4) Only $1 million per game? Brady's new contract pays him $1.25 million per regular-season game. But the NFL is headed for an 18-game season in a few years, so Brady would then be making only an even $1 million per regular-season game. Coincidence?
5) He needs 17 more years to beat George Blanda. Tom Brady has been with the Patriots since 2000 — his whole career — and he's starting his 11th season. The longest-lived QB, George Blanda, played 26 years in the pros. So it breaks down neatly: Brady just needs three more four-year contracts after this one. That would have him retiring after the 2026 season, at age 49.
6) His wife still outearns him. Supermodel Gisele Bundchen was paid $25 million in 2009, according to Forbes. So Brady, presumably, still has to do the dishes.
See more photos of Tom Brady in a tuxedo >>