Tony Curtis, the acclaimed actor and old-school Hollywood icon, has died at his home near Las Vegas. His 100+ films included classics like The Defiant Ones, Sweet Smell of Success, Spartacus and Some Like It Hot.
Born Bernard Schwartz, he served in the Navy in World War II (he was in Tokyo Bay when the Japanese surrender was signed) and then as Tony Curtis worked his way up through the old Hollywood studio system. He acted with everyone from Marilyn Monroe to Cary Grant to Laurence Olivier. He was married six times, in the grand Hollywood manner, and his marriage to Janet Leigh (1951-62) produced a daughter who became the actress Jamie Lee Curtis.
Tony Curtis died "peacefully in bed laying next to his wife in their home in Henderson, Nevada," according to ABC News.  The coroner blames heart failure. Curtis had celebrated his 85th birthday earlier this year.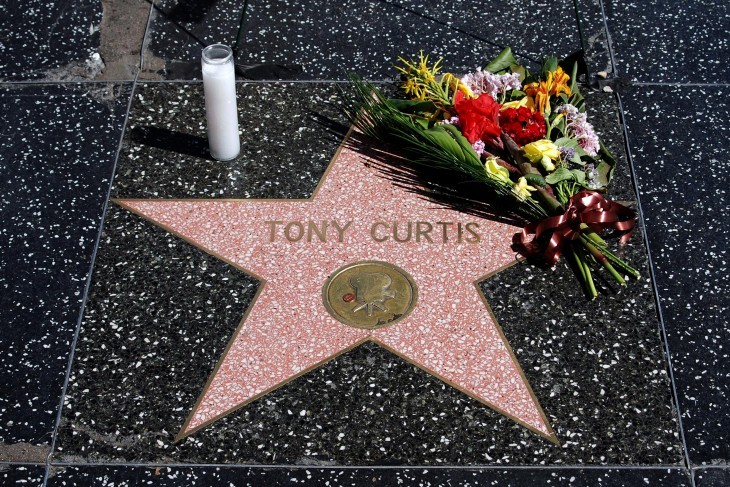 We have a lot of great photos of Tony Curtis, courtesy of our friends at WENN, including this very Hollywoodish shot of Curtis as Houdini.  See the whole batch.