Yes, it's redundant to say "bad Jerry Lewis" movie, but footage of his famously bad clown-in-a-concentration camp movie has been released. That is, footage from the making of it.
Naturally, the world (the internet world) would go nuts if actual footage had been released, since the movie, The Day the Clown Cried, was never released. It was a pet project for Jerry Lewis, who, like so many comedians before and since, was compelled to prove to the world that he was more than an unfunny comedian. What to do? Make a movie about The Holocaust, of course. And throw in a clown as the main character. Here's a brief description of the movie.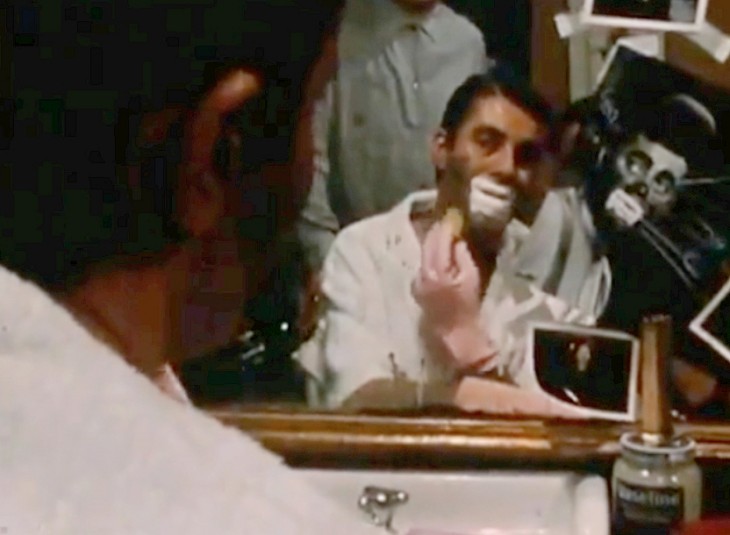 Much of the video has Jerry Lewis describing how he works with music playing during the shoot. Not the music he'll use in the final version, but music chosen to help the actors with the scene. In fact, Lewis admits he'll just get his own composer to later write something that sounds like what he played during the shoot. So that's how it's done!
The movie was shot in 1972, but was apparently so bad, in both subject matter and execution, that few people have seen the entire thing. The video here is from what they say is a phlegm-ish (Flemish?) documentary on the making of The Day the Clown Cried. There, I typed the title again just to see if I could do it without gagging.
This glimpse of Jerry at work makes it look as though he's one serious fella, puffing on smokes and scratching out details in his notebook. Here you go: