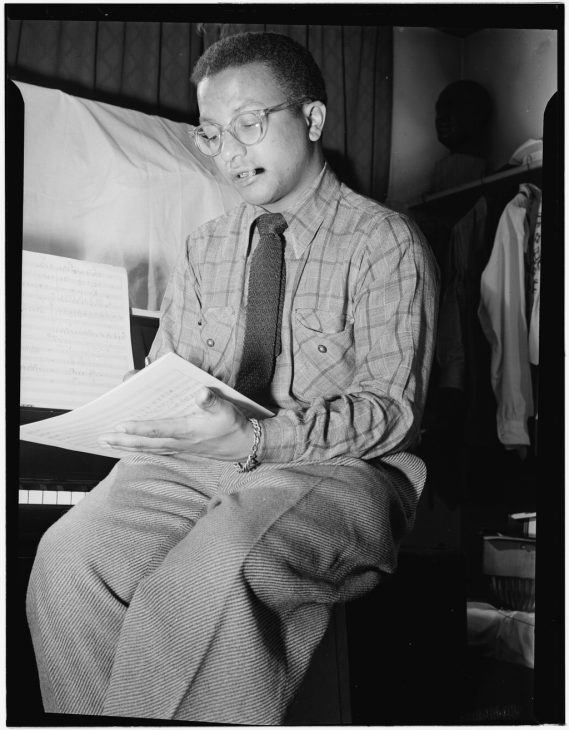 Billy Strayhorn was born on this day in 1915, which is ample reason to run this fantastic portrait of him by William P. Gottlieb. The photo was taken between 1946 and 48, so Billy Strayhorn was between 31 and 33 years old here. Talk about boyish looks!
And gee, those 1940s slacks are awesome.
1915 was a vintage year for musicians. Others born that same year: Billie Holiday, Edith Piaf, Les Paul and Frank Sinatra. Pioneers all.
But for sheer musical affection, it's hard to beat Strayhorn. He co-wrote the jazz classic "Take the 'A' Train" after following those very directions to get to his first meeting with jazz master Duke Ellington. The two men collaborated for the rest of Strayhorn's life (he died young in 1967) and produced jazz standards like "Lush Life," "Satin Doll," and "Something to Live For." Nothing against Ms. Piaf, but those are songs you can love.
This photo is now part of the William Gottlieb collection at the U.S. Library of Congress, and what an amazing photo resource that library is. Happy birthday, Mr. Strayhorn, wherever you are.
See our full Billy Strayhorn biography »