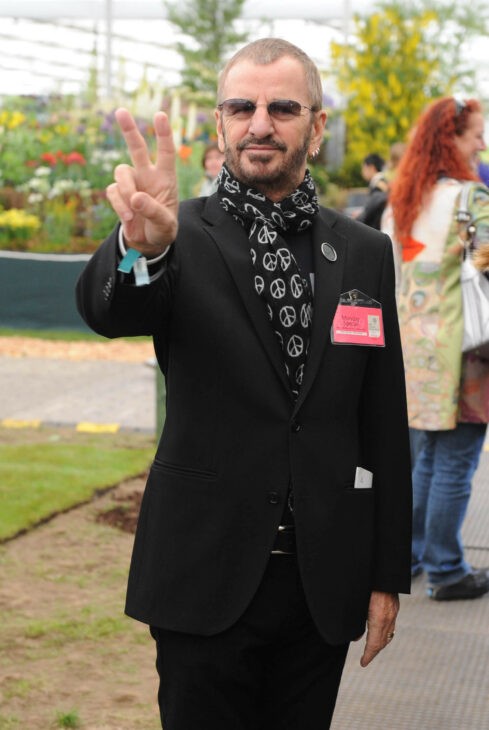 Photo: WENN
Until we added photos to our Ringo Starr profile, we didn't know that a flash of the "peace" sign was his personal trademark.
Last year he asked fans around the world to flash the peace sign and "think, say, shout, sing 'Peace and love'" at noon on July 7th, his 68th birthday.
And, as always, he's not above goofing on himself. Good for him.
See our full biography of Ringo Starr »