Adam Yauch, also known as MCA of The Beastie Boys, has died from cancer at the age of 47.
Global Grind has the news, and they provide a slideshow of photos of Yauch, mostly from recent years. They also have a slideshow showing the many styles of MCA over the years. Here's a photo of The Beastie Boys by photographer David LaChappelle: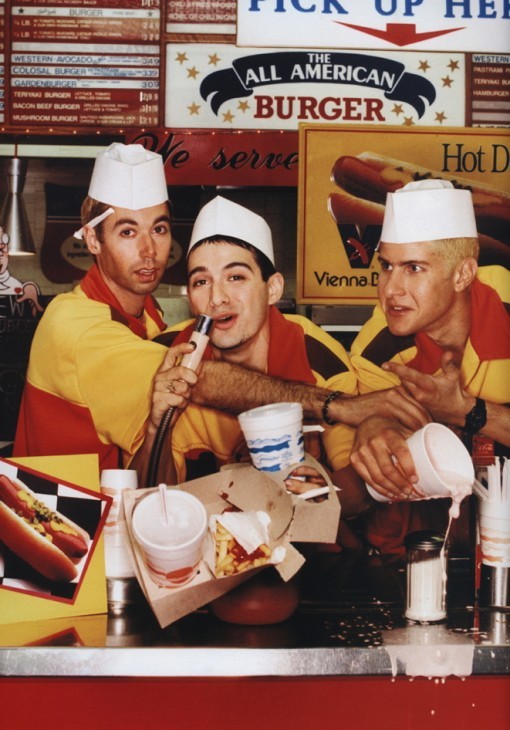 According to early accounts of The Beastie Boys, MCA was the wild one. Then he discovered Buddhism in the 1990s, which spawned Beastie Boys activism in support of Tibet.
Yauch also had a long interest in photography and film. He directed several Beastie Boys videos, including "So What'cha Want" (1992) and "Intergalactic" (1998). He also directed the documentary concert film Awesome; I F***** Shot That! (2006).
Yauch announced in 2009 that he had a cancerous tumor, by way of this video on the band's website:
Read the Who2 biography of Adam Yauch, then read the profile of the Beastie Boys, and then read Yauch's obituary from the New York Times.