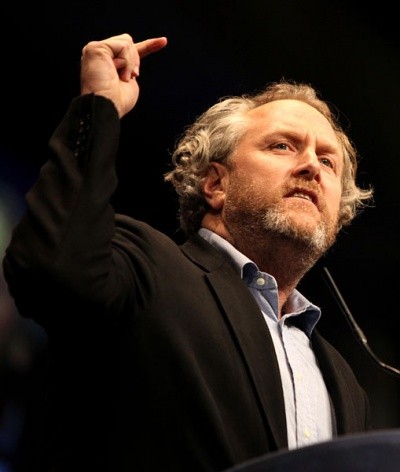 Conservative firebrand Andrew Breitbart died of heart failure, according to the Los Angeles County Coroner's office. The coroner's initial report was released on Friday.
The final cause of death was listed as heart failure, which was caused by Breitbart having an enlarged heart and some heart disease, said Chief Coroner Craig Harvey.

Breitbart had a small amount of alcohol in his system, but no prescription or illicit drugs were detected. No significant trauma was present and foul play is not suspected.
Andrew Breitbart collapsed and died near his Brentwood home early in the morning on March 1st. Breitbart's father-in-law,
actor Orson Bean
, said at the time that the family suspected a heart attack.