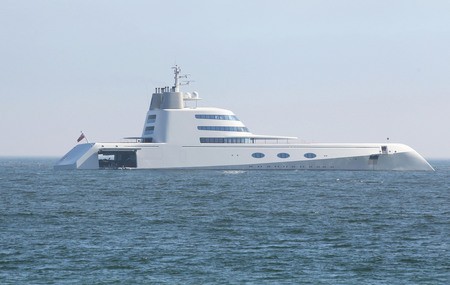 That's Andrey Melnichenko's $300 million super-yacht off the coast of Malibu, California today. It's 394 feet long and shaped funny to make it tricky for pirates to board. Tricky for uninvited pirates, that is.
Melnichenko is a 40-year-old "banking, steel and fertilizer czar," according to the Wall Street Journal, which took a close look at the yacht and its $40,000 bath knobs earlier this year. For perspective, here's a close-up of that launch bay.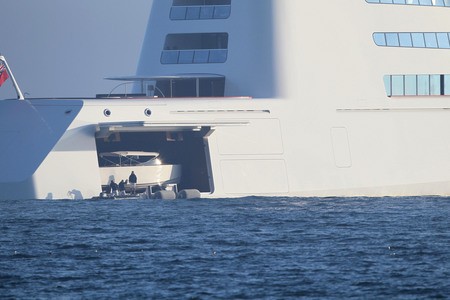 Whew.
YachtPals debated pretty vs. ugly issues a few weeks back.
(Photos: WENN)