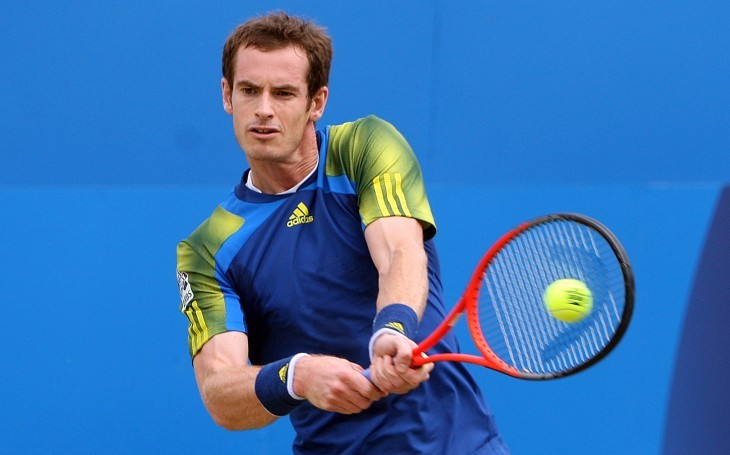 Our Andy Murray biography is now live.
Murray won at Wimbledon today, beating Novak Djokovic in straight sets: 6-4 7-5 6-4. The victory makes Murray the first British man to win the Wimbledon singles title since the great and irascible Fred Perry in 1936.
Andy Murray is still only 26, but he's been knocking at the door at majors for awhile: he made it to the semifinals of 11 different major tournaments from 2008-2012, but didn't win until he finally broke through to claim the U.S. Open championship last year.
Now he's the UK's biggest tennis star. It runs in the family a bit: his mother, Judy Murray, is the captain of Britain's Federation Cup team.
See our full Andy Murray biography »