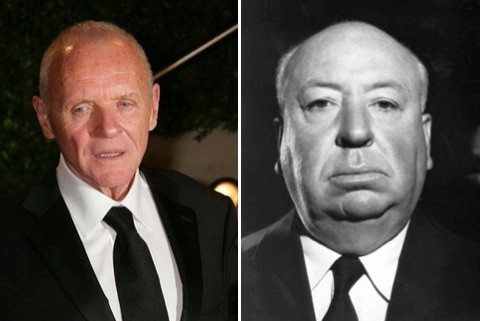 Anthony Hopkins is in talks to play director Alfred Hitchcock in the biopic Alfred Hitchcock and the Making of Psycho, says the Hollywood Reporter.
The film is said to be based on Stephen Rebello's 1998 book of the same name, covering Hitchcock's struggles to get the made film while he was also struggling with his marriage to his wife Alma.
Anthony Hopkins, eh? You can't say he looks exactly like Hitchcock… although honestly, who does? Hopkins is 73 years old now, and Alfred HItchcock was just about 60 when he directed Psycho. But close enough, and otherwise he seems like a natural choice. (And Hopkins already has the black suit and tie, obviously).
It also wouldn't be the first time Hopkins had played famous, artistic and bald: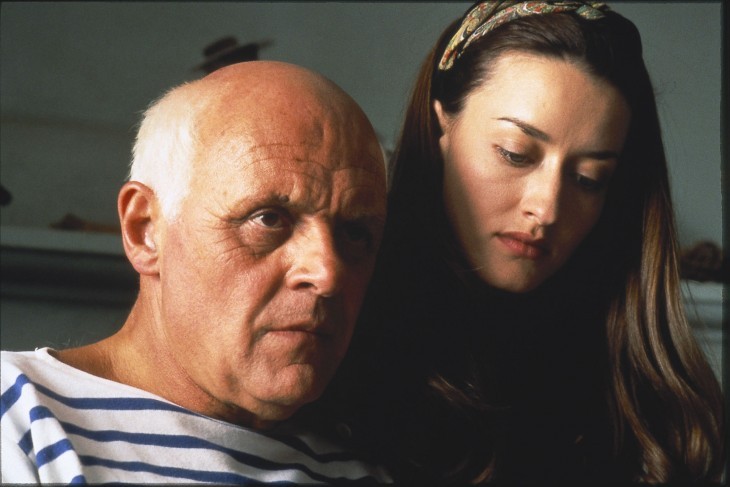 Yup, that's Hopkins with Natasha McElhone in the 1996 film Surviving Picasso.
What do you think — is Anthony Hopkins a suitably creepy choice to play the Master of Suspense?
(Top photo of Hopkins: Roger Eldemire / WENN.com)