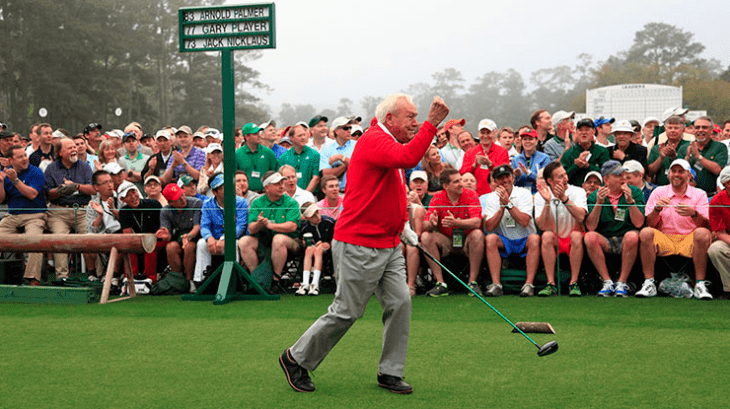 Arnold Palmer reacts after hitting his ceremonial tee shot to begin The Masters in Augusta, Georgia. He's still got the passion.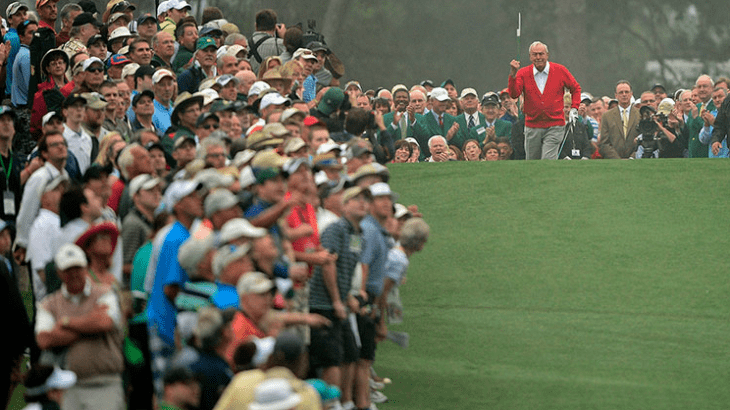 Another angle on the same moment, looking back up to the tee from the first fairway.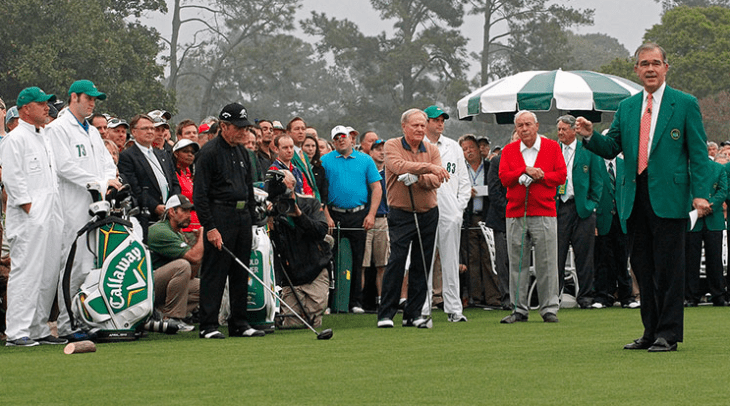 Gary Player, Jack Nicklaus and Arnold Palmer (from left to right) are the 'Big Three' former champions who now take the ceremonial first tee shots.
Nicklaus outdrove the other two, but said that wasn't so important.
"The only nerves you have are to make solid contact," a smiling Nicklaus, 73, told reporters afterwards. "It doesn't matter diddly-darn where it goes."
Spoken like a man who's already won six Masters titles. He won his first title at Augusta 50 years ago this month.
Honorary starters open the 2013 Masters »