The photo on our Ashley Olsen biography was five years out of date, we discovered this morning. So we set out to upload a cheerful new shot from our friends at WENN. One with a nice smile. The work of a few minutes, we thought.
Problem: Ashley Olsen does not actually seem to have smiled since 2007.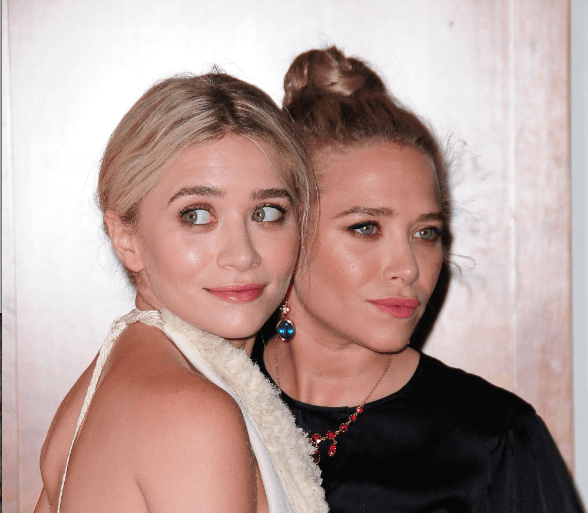 Dan Jackman / WENN.com
Not being fashion or gossip experts, we don't know what the Olsen Twins are aiming for with their gloomy public photos. (That's Ashley at right, Mary-Kate at left.) They do offer a tight-lipped grimace, with the corners of the mouth turned just slightly up. Technically it's a "smile."
Perhaps they're just aping the classic fashion-model sneer. But they seem determined to present more of a hunted look, huddled together with haggard expressions.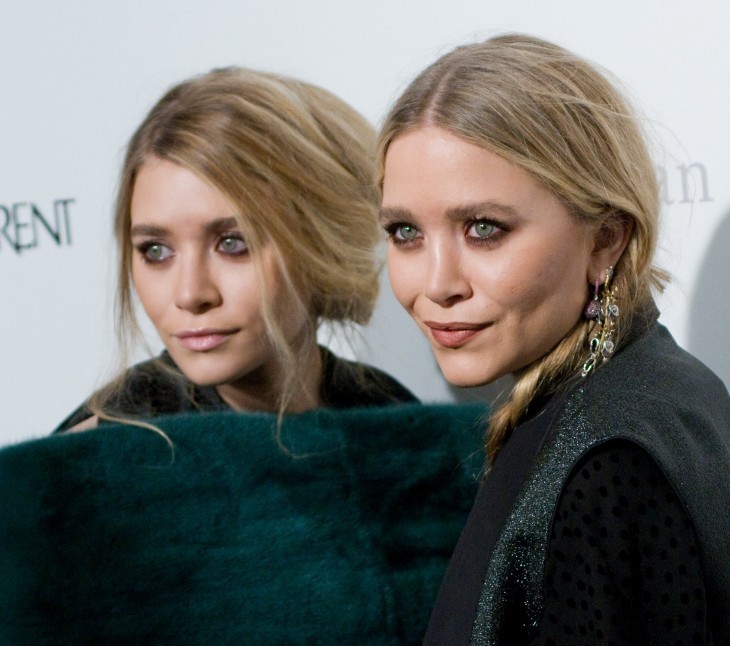 Ivan Nikolov / WENN.com
Perhaps it's a reproach to the photographers who have hounded them since their childhood. "Ve vill play along mit your wretched charade," they seem to say, with faux-German accents, "but it vill be obvious to all zat ve despise it. Und you."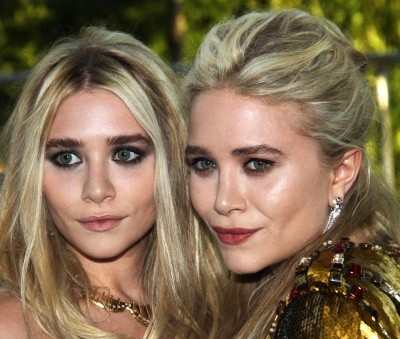 Flashpoint / WENN
Sometimes Ashley Olsen (right) looks like Marie Antoinette, as at the CFDA Fashion Awards in 2011.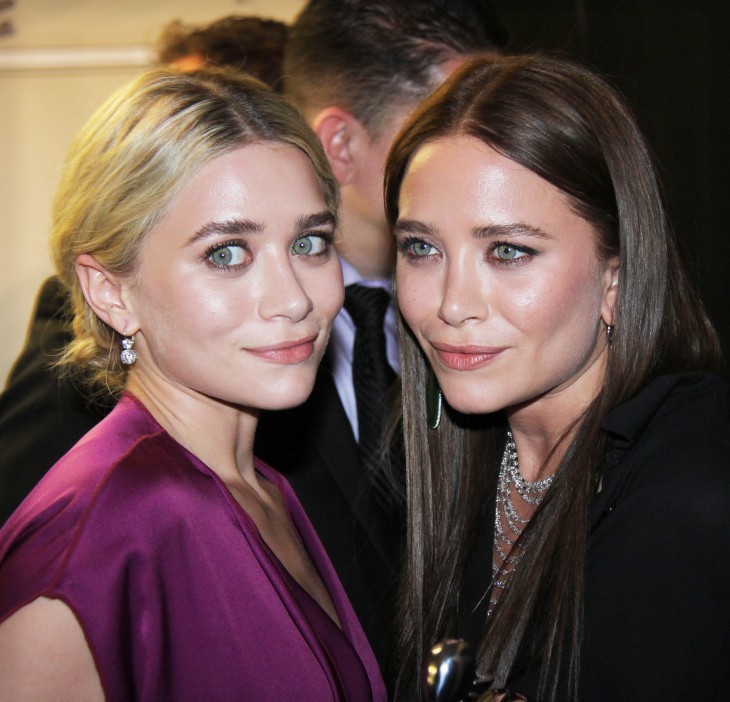 Caroline Torem Craig / WENN.com
Sometimes it's deer-in-the-headlights, as at left at the same awards in 2012.
Flashpoint / WENN
Full-length shots don't seem to make a difference…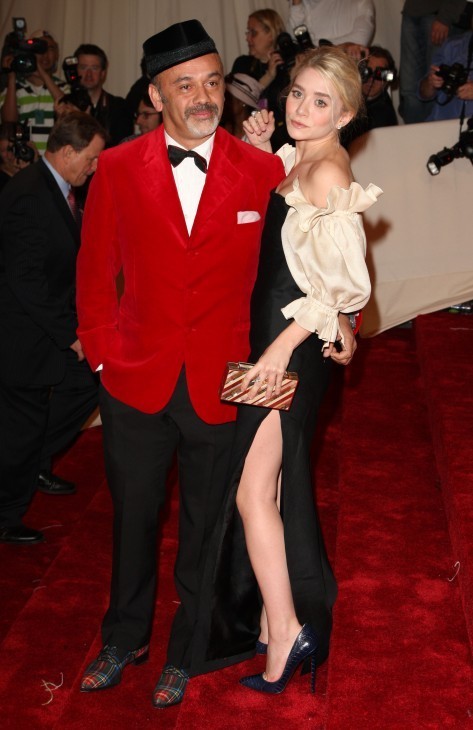 Lia Toby / WENN
…nor does it help to catch Ashley without Mary-Kate. Here she is with Christian Louboutin in 2011. He may be dressed as a jolly French clown, but no living man can delight Ashley Olsen.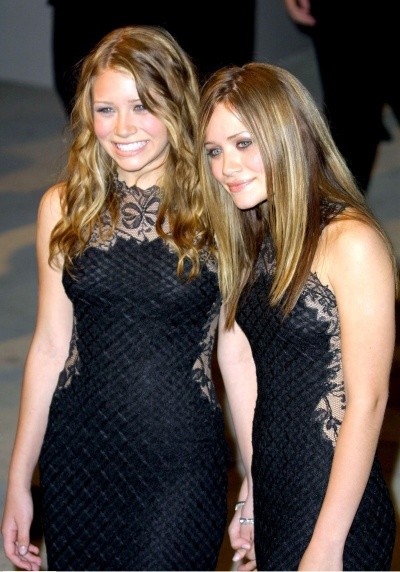 WENN.com
Wait wait wait, here we go! But this was 2002. And that's Mary-Kate. Never mind.
Well, how about the Broadway revival of a beloved musical comedy? Surely they'll be happy to be–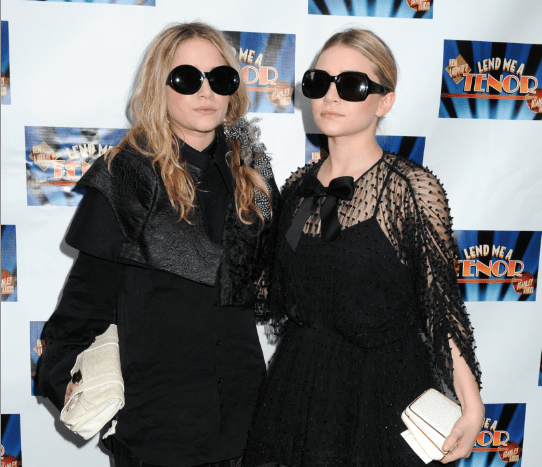 L. Gallo / WENN.com
Oh dear.
Not to go hard on the poor women. Perhaps their childhoods were very sad indeed. Child stars often have it rough. But if photo ops are so dreary, why not just skip them entirely?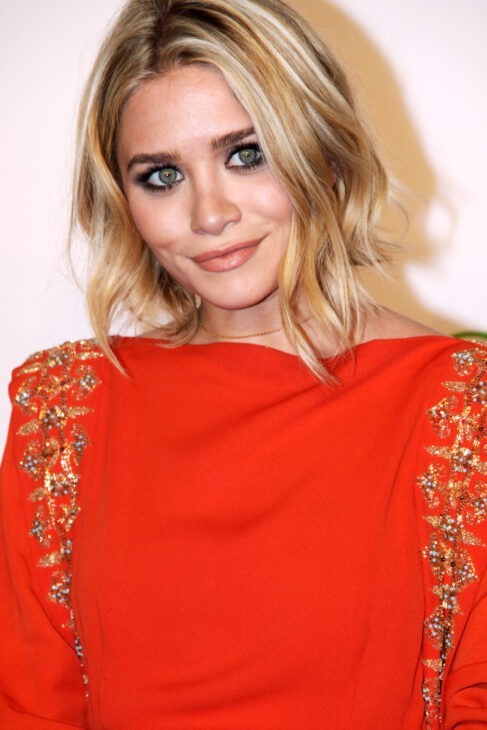 Flashpoint / WENN.com
This is the shot we finally settled on for her biography. It's from 2009, it's true, and she's still not exactly smiling. But she looks at least pleased. Doesn't she? And red! Red is cheerful!