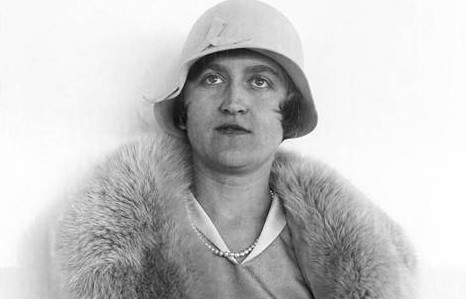 Howard Hughes and J.D. Salinger, step aside. You're pikers compared to Miss Huguette Clark, who was a wealthy recluse for SEVENTY FIVE years:
She lived in the largest apartment on New York's Fifth Avenue, which she
shared for decades with her mother and a prized collection of French
dolls. She owned multimillion-dollar estates in Connecticut and
California that she hadn't seen in decades. She liked to watch cartoons
on television.
Clark, heiress to a Montana copper fortune, had been a recluse since the 1930s:
In her teens, she took dancing lessons from Isadora Duncan. Two years after she was married in 1928, Mrs. Clark went to Reno, Nev., to obtain a divorce. The last photograph taken of her was made the day her divorce became final.
…Anyone who wanted to see her, including distant relatives, was turned away. Even her longtime lawyer said he knew her only as a shadow and a voice from behind a closed door.
There was the $100 million Santa Barbara estate, kept in perfect condition, that she hadn't visited since Dwight Eisenhower was president. Her Fifth Avenue apartment — FORTY-TWO rooms, overlooking Central Park — is also worth $100 million.
By her own choice, Clark spent the last 20 years living in private hospital rooms. That's where she was when she passed away yesterday.
See our feature on other, now rather less impressive, recluses >>