President Barack Obama is on Late Night With Jimmy Fallon tonight, and Daily Intel has some suggestions for his walk-on music.
(Hint: Ted Nugent and "Dog Eat Dog" is probably a non-starter.)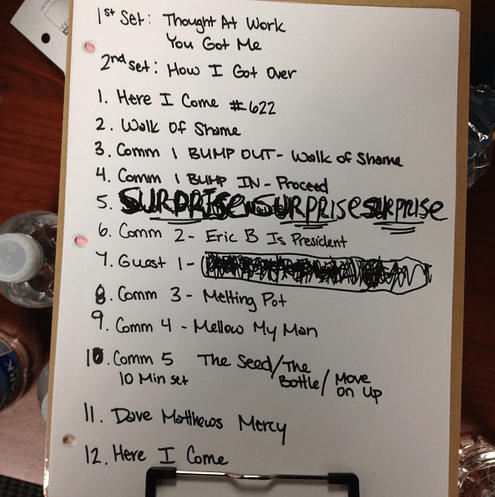 Bandleader Questlove tweeted the set list for the night, with the Obama walk-on song obliterated with "Surprise Surprise Surprise." Maybe it's just me, but that word under the second surprise sure looks like "Waltz."
Surely they're not borrowing Harry Truman's signature tune, The Missouri Waltz? That seems like a long shot. But then, so was Harry.
[Update 4/25: It was was Let's Stay Together. Hey, Al Green, Harry Truman — practically the same thing.]