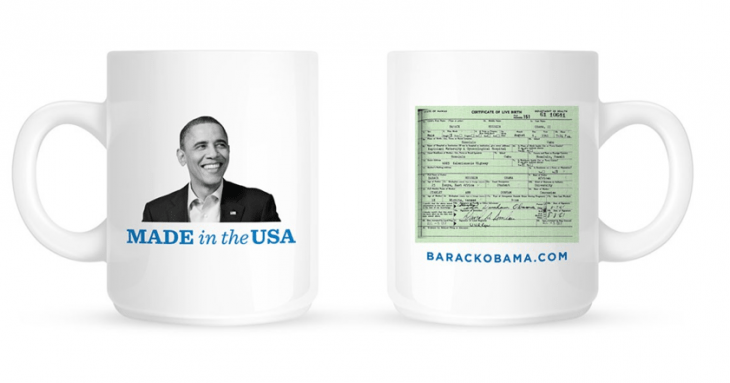 Yes, that is Barack Obama's birth certificate on a coffee cup. It's yours for $20 on the Obama campaign website. Their reasoning:
"There's really no way to make the birth certificate conspiracy completely go away, so we might as well laugh at it — and make sure as many people as possible are in on the joke."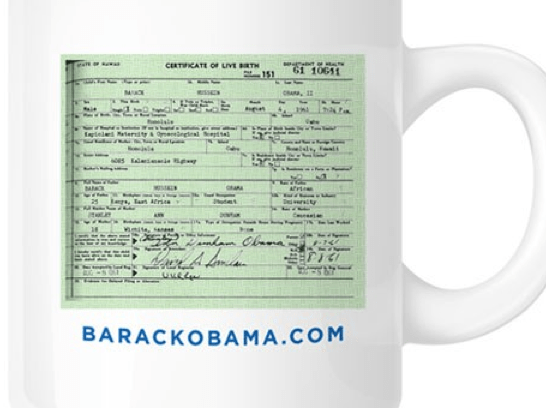 On the other hand, you know where the best coffee comes from, right?
Kenya.
{ Hat tip: Mr. Hehn }