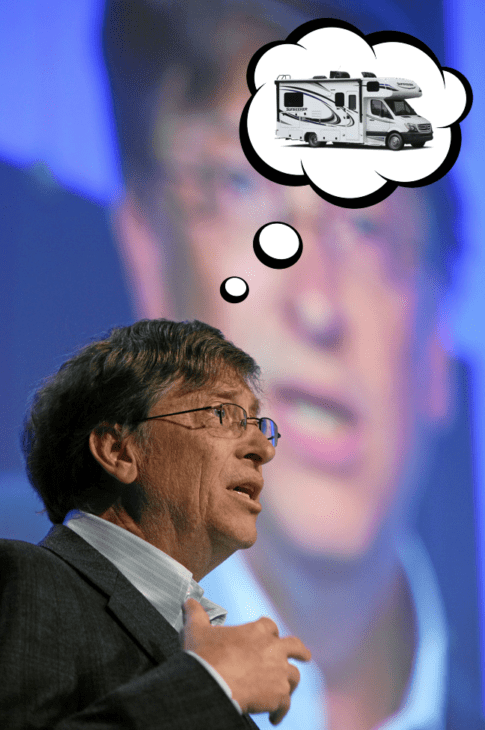 Good news for businessman Bill Gates: he can at last relax and take life easy as he reaches the traditional retirement age of 65 this month. His exact birthday is October 28th, but he may want to file papers and give two weeks' notice to his employer this week. He'll also want to make sure that he's signed up for Medicare.

Of course, if Mr. Gates wants to get full Social Security benefits, he'll have to stay on the job a bit longer. Having been born in 1955, he can't collect full retirement of $3011 monthly until December of 2021, when he'll be 66 years and two months old. He might even consider waiting until 2022 when he can collect a full 106.7% of that monthly benefit, or $3212 per month.
Good luck to Bill Gates in retirement. Covid-19 allowing, perhaps that dream of hitting the open road in a fully-loaded RV will finally come true.
See our full biography of Bill Gates »