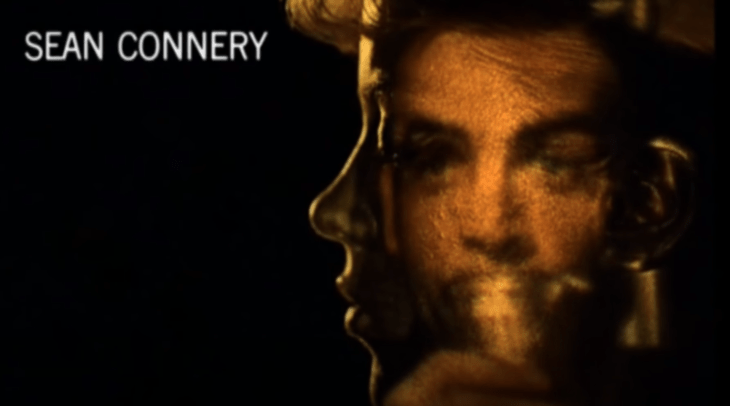 2020 has been rough for everyone, but especially rough for the women of the James Bond film Goldfinger.
First came the death of Honor Blackman, a good egg who played Pussy Galore in the 1964 film. Ms. Galore was a pilot in the employ of bad guy Auric Goldfinger, until she was turned to the side of law and virtue (sort of) by the sexy wiles of Bond, played by the irresistible Sean Connery. (Blackman later said of Connery, "If you're going to mess about with somebody, he was a good person to mess about with.")
Now comes word of the death of Margaret Nolan, the actress whose gold-painted body formed the backdrop for film clips in Goldfinger's rather clever title sequence:
You might think it a small role, but it was enough of a cultural high point that the
New York Times
has seen fit to give Nolan a
23-paragraph obituary
. Nolan also had a small role in the film as Dink, a swimsuit-clad dalliance for Bond who departs before the film's real action starts. (Note that Nolan was
not
the character who died after being painted gold in the film — that was actress
Shirley Eaton
as Jill Masterson. Also, here is your
obligatory notice
that Eaton didn't actually die from the gold paint in real life.)
Margaret Nolan appeared in a variety of British films and TV shows, but it was the Goldfinger sequence that people remembered. The Times says she turned down a two-year contract to promote the film because she thought she'd never live down the role. No matter: "As it transpired, I couldn't 'live it down' anyway and to this day get regular fan mail from Bond fans!"
Sean Connery himself is still waltzing around in kilts at age 90. [Editor's note: Yikes! Not any more.] And there's more good news: Shirley Bassey, brassy singer of the Goldfinger theme, is 83 and emphatically not dead.