A Maverick, a movie director, and a movie director who's a maverick.  All this and Sir David Frost too in today's rare daily double of birthday twins.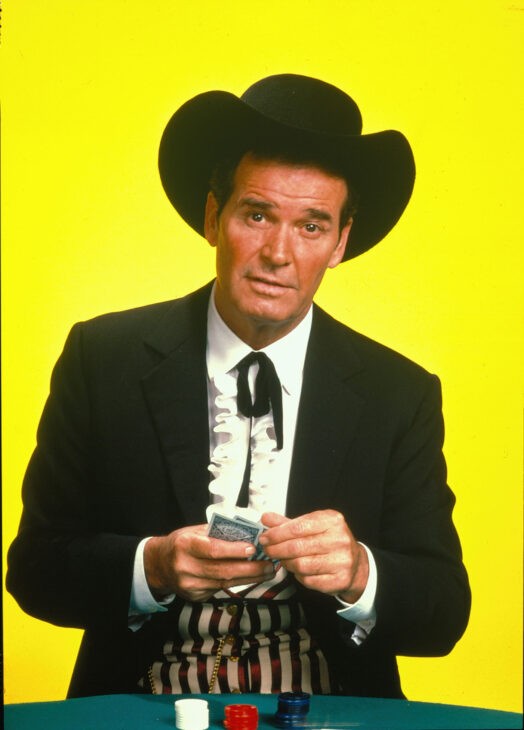 James Garner (seen above) and Alan Pakula were both born on April 7th of 1928 — Garner in Oklahoma and Pakula in The Bronx. James Garner went on to star as a lovable rogue in the TV series Maverick and The Rockford Files. Alan Pakula was the director of Klute and All the President's Men, and a producer of the beloved film To Kill a Mockingbird.
Garner plans to publish The Garner Files, an autobiography, later this year. Alan Pakula, alas, was killed in a freak accident on the Long Island Expressway in 1998: a seven-foot-long metal pipe crashed through the windshield of his Volvo station wagon. (The Long Island Expressway is the same highway where singer Harry Chapin bought it in 1981. He was only 38! Tough road for entertainers.)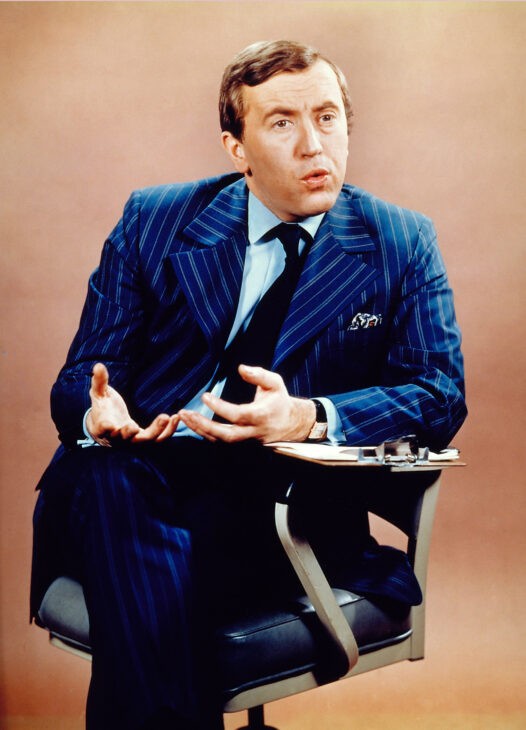 Exactly 11 years after the Garner-Pakula birth bonanza, Francis Ford Coppola and David Frost were born on April 7th of 1939 — Frost in tiny Tenterden, Kent, and Coppola in a booming pre-war Motown.
Francis Ford Coppola went his own way as a 1970s Hollywood rebel, directing The Godfather and launching his own Zoetrope Studios. In March of 1977, while Coppola was struggling in steamy Philippine jungles to finish shooting Apocalypse Now, David Frost was sitting in a beige easy chair in a California seaside home for his landmark interviews with former U.S. President Richard Nixon — the first interview Nixon had agreed to since he'd resigned in disgrace.
Nowadays both Frost and Coppola are taking it a little easier at 72, possibly to their pleasure or regret. But however they feel, happy birthday to all four of these April 7 birthday boys!