Seventies superstud Burt Reynolds turns 75 years old today. He was born in Lansing, Michigan on this day in 1936.
(Exactly one month before the birth of Supreme Court justice Antonin Scalia. Reynolds could play Scalia in a film about the rise of the Tea Party, couldn't he? Maybe in Jack Horner mode?)
Burt Reynolds was a one-off: there haven't been too many mustachioed, tough-but-whimsical sex symbols in Hollywood before or since. (Errol Flynn, maybe? Tom Selleck, sure, but Reynolds had a darker side.)
Still, Reynolds is clearly recognizable as a subset of the "charming rogue" star type, and good for him. That's a grand movie type.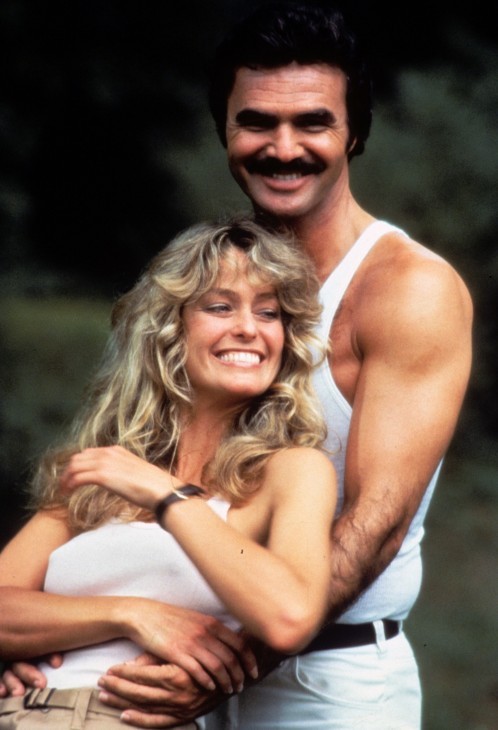 Here's a great shot from his heyday, with Farrah Fawcett on the set of the 1981 film The Cannonball Run. He played J.J. McClure, which is such a Burt Reynolds character name.
A few years earlier he starred (as "Billy Clyde Puckett") with Kris Kristofferson in
Semi-Tough
: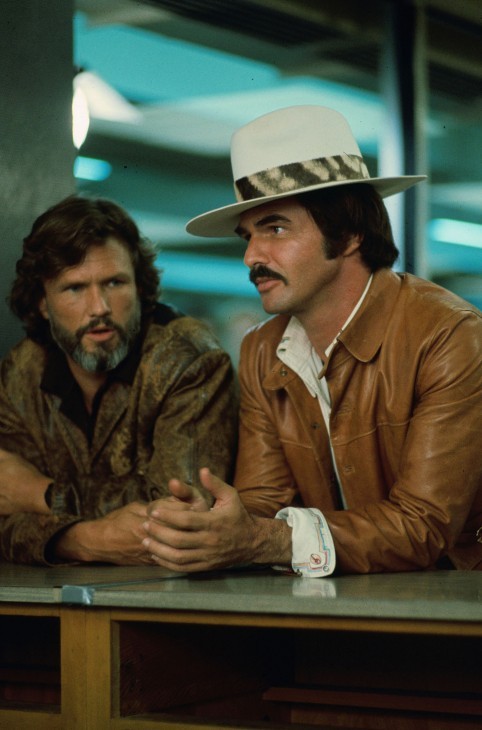 Add him to the very short list of Hollywood stars who could wear that hat and get away with it. (Tommy Lee Jones is on that list.)
Finally, a more recent shot of Burt Reynolds with his son Quinton (born 1988):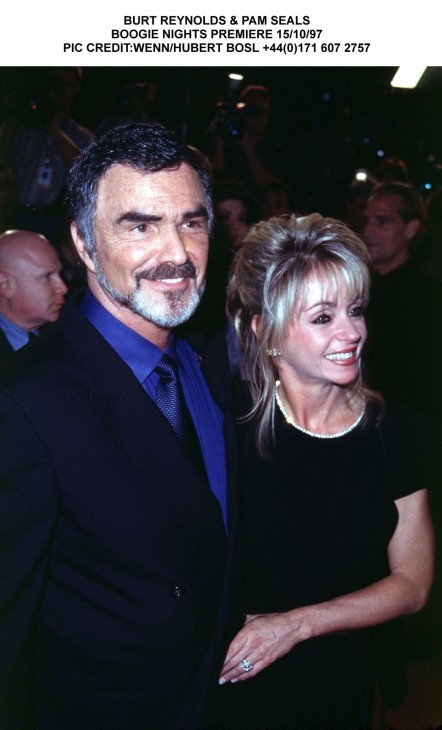 Happy birthday, Mr. Reynolds! We'll keep an eye out for that Scalia film.