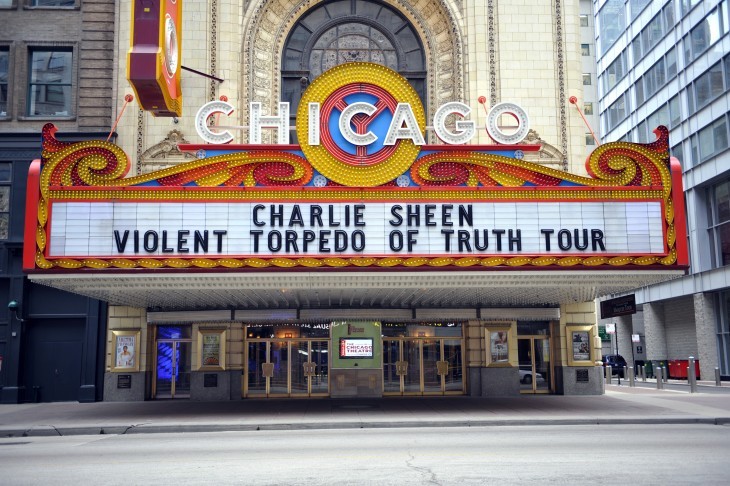 And then there were one and a half.
Charlie Sheen was fired by the producers of Two and a Half Men today.
"After careful consideration, Warner Bros. Television has terminated
Charlie Sheen's services on "Two and a Half Men" effective immediately,"
Warner Bros. said in a one-sentence statement.
While Warners didn't give a reason in the public statement, Sheen's jubilee of crazy talk is the probable cause. TMZ has posted what it claims is an 11-page letter from Warner Brothers to Sheen's lawyers, in which they say "Your client has been engaged in dangerously self-destructive conduct and appears to be very ill."
Charlie Sheen has been on Two and a Half Men since 2003. It was the ninth most popular show in America last season. Sheen signed a two-year contract extension last May, worth a reported $1.8 million per episode.
See our biography of Charlie Sheen >>
Photo credit: WENN