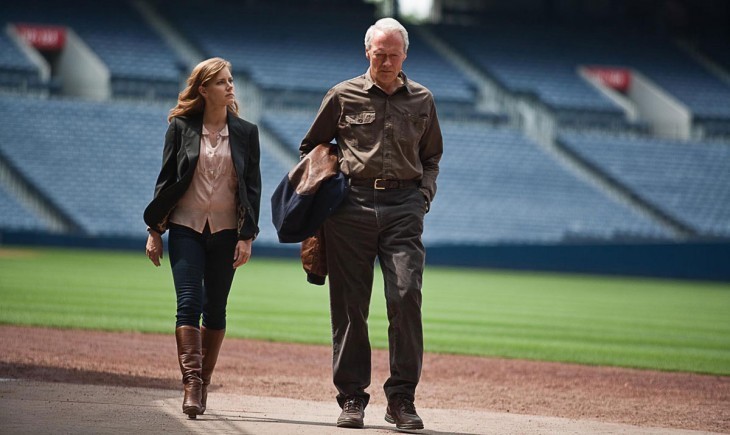 Clint Eastwood's new baseball movie, Trouble With the Curve, is the first time he's been directed by anyone else in nearly two decades:
The film's the debut effort by Robert Lorenz, who has served [Eastwood] in various capacities (most recently producer) on almost every Eastwood film since 1995's "The Bridges of Madison County." This is essentially a case of the boss giving Lorenz a leg up, which is nice. So's the movie, but that doesn't mean it's very good.

…The star's had a rough time of it lately, with that ill-advised empty-chair speech casting him in the novel role of the Republicans' batty uncle. "Trouble With the Curve" doesn't entirely dispel the image; Eastwood, who hasn't acted in a movie since 2008's "Gran Torino" (and hasn't acted for another director since 1993's "In the Line of Fire") looks every one of his 82 years, and it's both alarming and touching to hear that growl coming from his increasingly frail frame.
The IMDB
shows
all the times Lorenz has worked with Eastwood; he started out as second assistant director on
Bridges of Madison County
, then moved up to first AD on films like
Space Cowboys
and
Million Dollar Baby
. Nice indeed of Clint to give him a shot.
That's a surprising number, though: 1993!
In the Line of Fire
, by the way, is a pretty good forgotten thriller (directed by Wolfgang "The Perfect Storm" Peterson) with a fabulously twisted performance from
John Malkovich
.