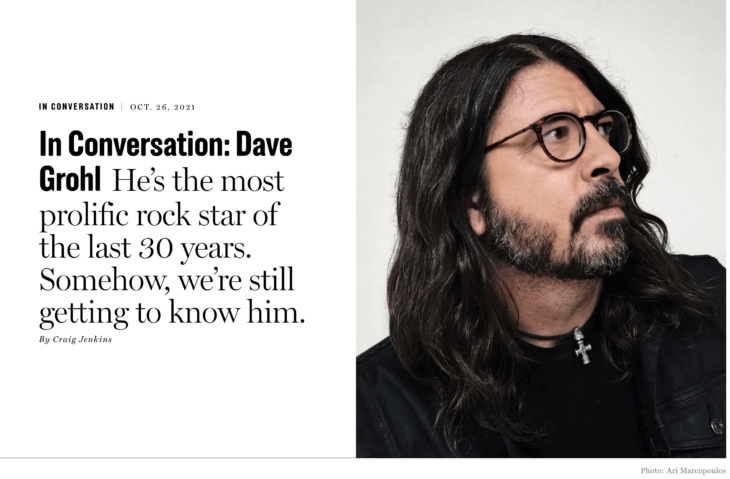 Here's a wonderful interview with rocker Dave Grohl, courtesy of New York magazine.
Grohl just got inducted into the Rock and Roll Hall of Fame for a second time. This time it was with his group Foo Fighters; the first time, of course, was with the groundbreaking grunge band Nirvana, led by the ill-fated Kurt Cobain. None of this music is my cup of tea, but Grohl is quite winning here in his clarity about his place in his bands and his outlook on life and music. Also, he tells this joke:
What's the last thing the drummer said before he got kicked out of the band? "Guys, I have some songs I think we should play!"
Paul McCartney gave a simple, funny introduction at the Hall of Fame induction, comparing Grohl's journey pre- and post-Nirvana to his own journey pre- and post-Beatles. Then they played an upbeat version of "Get Back," with McCartney lively as ever but finally sounding like the old man he is.
Later, Grohl played with
Dave Chappelle
at the after-party
. Two days earlier, Foo Fighters warmed up with a
sold-out show
at Cleveland's House of Blues. Good stuff all around.