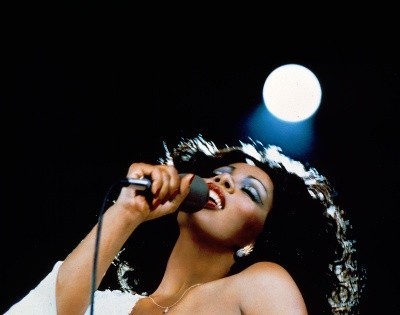 Disco queen Donna Summer has died at the very young age of 63. Cancer was the cause.
Editor Paul Hehn at the disco desk has posted a new Donna Summer biography. Key moment:
[In Germany] she met producers Giorgio Moroder and Pete Bellotte, who helped her craft "Love to Love You Baby," a 17-minute track of electronic beats and sexy moans that became one of the first big hits of the disco era. Summer went on to have consecutive platinum albums and top-charted hits, including "I Feel Love," "Bad Girls," "Hot Stuff," "Last Dance" and a remake of the 1960s hit "MacArthur Park."
"Sexy moans" is what they were, all right. But back in those days, you had to pretend that it was just random ooo-ing, not signifying anything in particular. That was before our modern frank-talkin' days.
We've also posted a dozen photos of Donna Summer, including these two classics from 1982: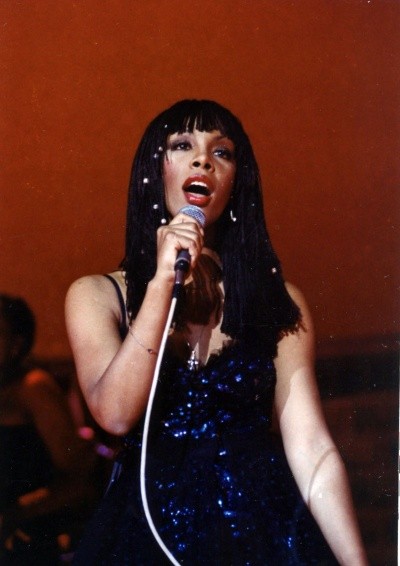 And…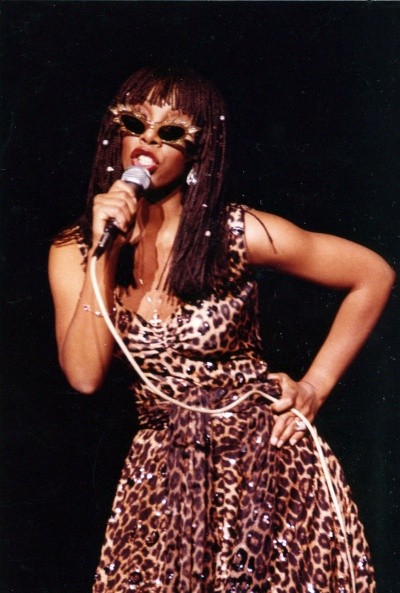 Looking at those shots makes "On the Radio" run through my head.
So long, Ms. Summer, and thanks for all the tunes.
See our Donna Summer biography »