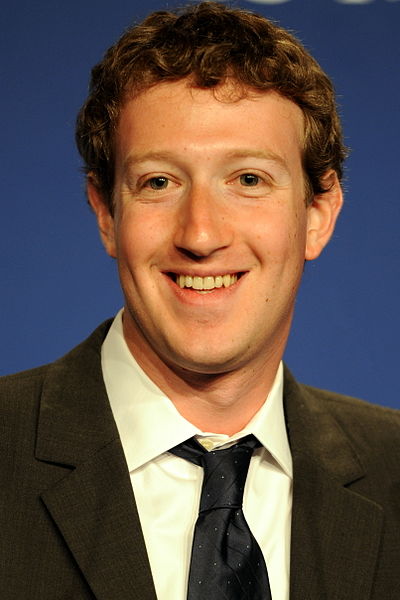 Why is Mark Zuckerberg smiling? Because at the moment of Facebook's IPO today, his wealth stands at about $16.9 billion. Yes, that's a "16.9" with 400 zeroes after it. And it's not counting another 60 million Facebook stock options on the side.
Forbes has tracked the evolution of Mark Zuckerberg's wealth. The highlights:
2008: Billionaire at 23 years old.
2009: Drops off the billionaire list during the world financial crisis.
2010: Worth $4 billion and makes Forbes' list of the world's most powerful people for the first time. (He's now at #9 on the power list, between Fed chairman Ben Bernanke and British prime minister David Cameron.)
2012: With an IPO price of $38 per share, Mark Zuckerberg has "a new net worth of about $16.9 billion, not including 60 million unexercised Facebook options."
His wealth puts him at #35 on the list of the world's richest people, on a page with nine other people you've never heard of.
Tip of the cap to him. That's a lot of dough.
See our biography of Mark Zuckerberg »