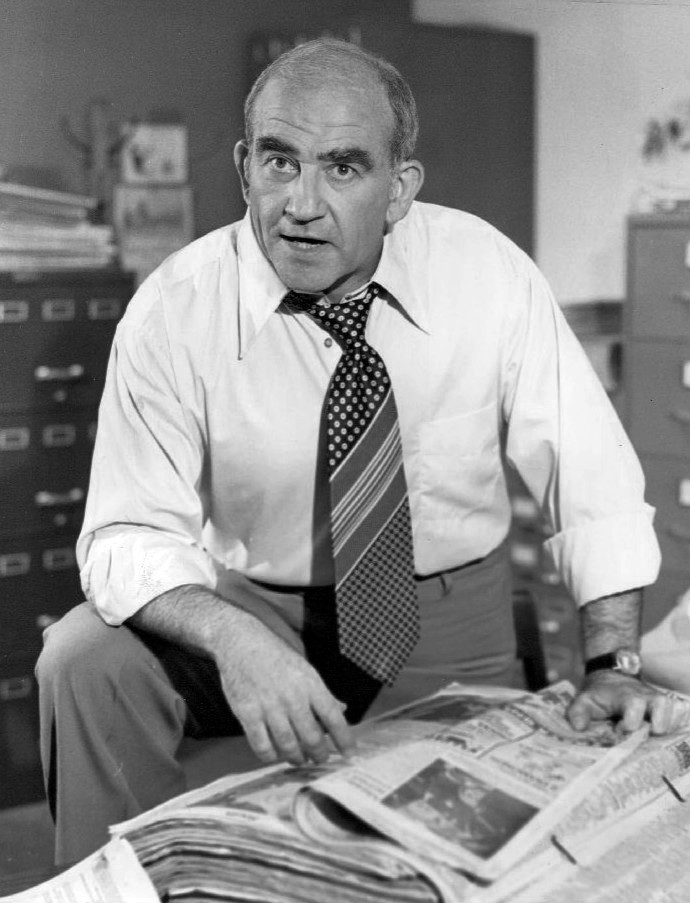 Actor and seven-time Emmy winner Ed Asner has died. His family confirmed the news in a message on Asner's Twitter account:
We are sorry to say that our beloved patriarch passed away this morning peacefully. Words cannot express the sadness we feel. With a kiss on your head- Goodnight dad. We love you.

— Ed Asner (@TheOnlyEdAsner) August 29, 2021
A specific cause of death was not announced. However, Asner was tweeting just two days ago, and three days ago he was the subject of a cheerful "THR Icon" feature in The Hollywood Reporter, looking back on his long career. Per THR, Asner "died of natural causes at his home in Tarzana."
Five of Asner's Emmys came for one role: that of veteran newsman Lou Grant. Asner played the role for laughs in The Mary Tyler Moore Show from 1970-77. Then in a daring shift, he played the same character in a drama, Lou Grant, putting the character on the city beat in a Los Angeles newsroom. That show ran for five seasons, until 1982. Grant won three Emmys for The Mary Tyler Moore show for Actor in a Supporting Role in Comedy. For Lou Grant, it was two Emmys as Lead Actor in a Drama Series. Pretty amazing.
Meanwhile, he was winning two other Emmys: For the miniseries Rich Man, Poor Man (Outstanding Lead Actor for a Single Appearance in a Drama or Comedy Series, 1976) and for the miniseries Roots (Outstanding Single Performance by a Supporting Actor in a Comedy or Drama Series, 1977). Pretty amazing. Quite a run he had.
For the last few decades, Ed Asner has been beloved as a sort of lovably crusty old grandpa, partly on the strength of his voice role as Carl Fredricksen, the grouchy old man in the animated hit Up.  The character even looked like Asner, if the etnernally-balding Asner had had a thatch of white hair.
Ed Asner was born in 1921, and he would have turned 92 later this year. His final filmography shows 70 films and over 200 TV appearances. Just last year he did guest shots on Blue Bloods and Modern Family. Celebrated, beloved, and busy until the end — not a bad way to live.
See our full Ed Asner biography »