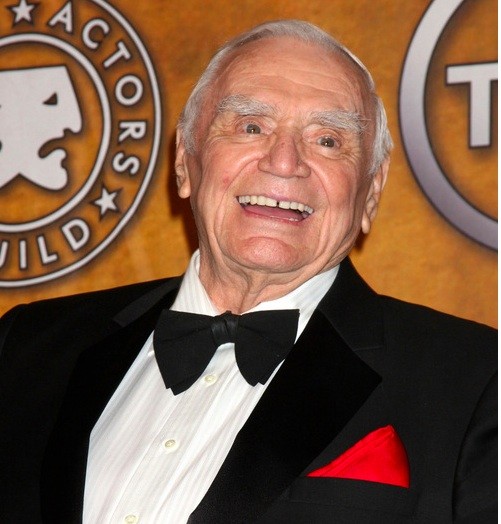 Ernest Borgnine was given a lifetime achievement award at the 2011 Screen Actors Guild Awards last night.
Borgnine is 94 and looks like he could have been cast in The Fighter as Mickey Ward's dad (or maybe as Mickey Ward himself) if somebody had asked. He looks terrific.
He ate it up last night, natch. Here he is on the red carpet with his missus of 38 years, Tova Borgnine.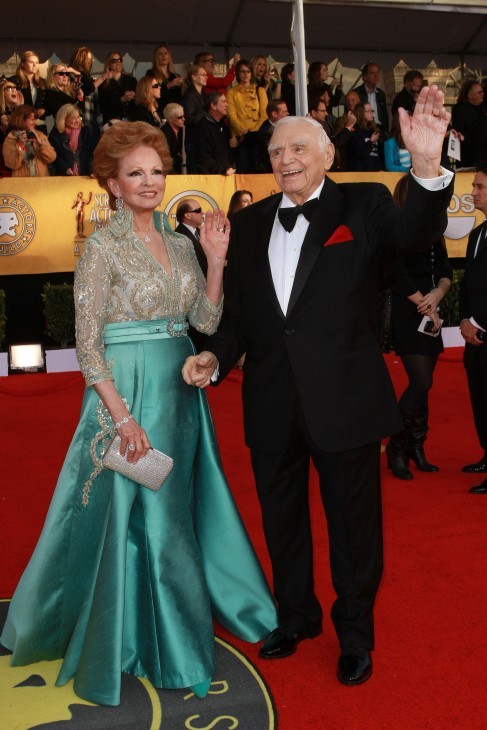 "They said it would never last," Borgnine cracked.
He teared up a little, too.
"There are millions of those in the world who would love to be in our shoes… We are a privileged few who have been chosen to work in this field. I hope that we will never let our dedication to our craft
fail and that we will always give the best we possibly can to our
profession so people can enjoy us in later years."
Later years, indeed. Back when your grandpa was getting his first real job, Ernest Borgnine was winning an Oscar for Marty, that frankly honest tale of loneliness and not-so-beautiful people.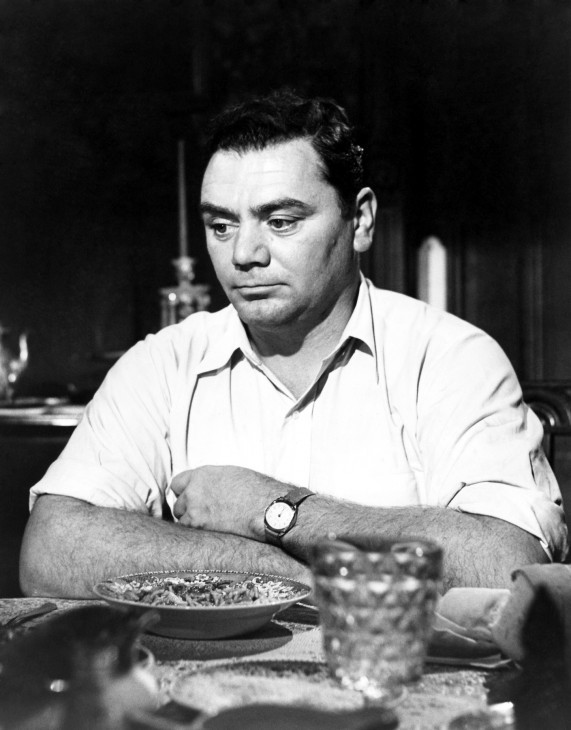 Borgnine beat out Cagney, Sinatra, Spencer Tracy and James Dean that year into the bargain.
He was also fantastically nasty in 1953 as Sgt. "Fatso" Judson, the sadistic stockade bully in From Here to Eternity. That's a bad-boy performance that can match up with anybody's.
Ernest Borgnine also spent 10 years in the Navy, fought in World War II, and was made an honorary chief petty officer in 2004, at age 87. And what have you been up to lately?
Congratulations to him. See our full biography of Ernest Borgnine >>
Photos: Nikki Nelson/WENN (red handkerchief), FayesVision/WENN (red carpet).