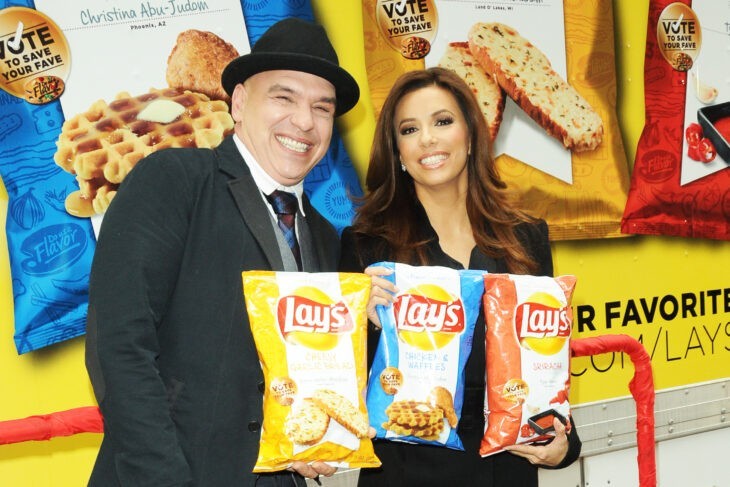 Eva Longoria and Telly Savalas unveil the finalist flavors in Lay's "Do Us A Flavor" contest at the New York Stock Exchange this morning. The chip giant is letting customers choose its next crazy flavor.
(Of course that's actually chef
Michael Symon
, not Telly. Telly was a
lollipop man
.)
But back to the contest. Your
finalists
are: Cheesy Garlic Bread, Chicken & Waffles,
Sriracha
, and the rejected iron from Monopoly (not pictured).
We're pulling for anything but Chicken & Waffles.