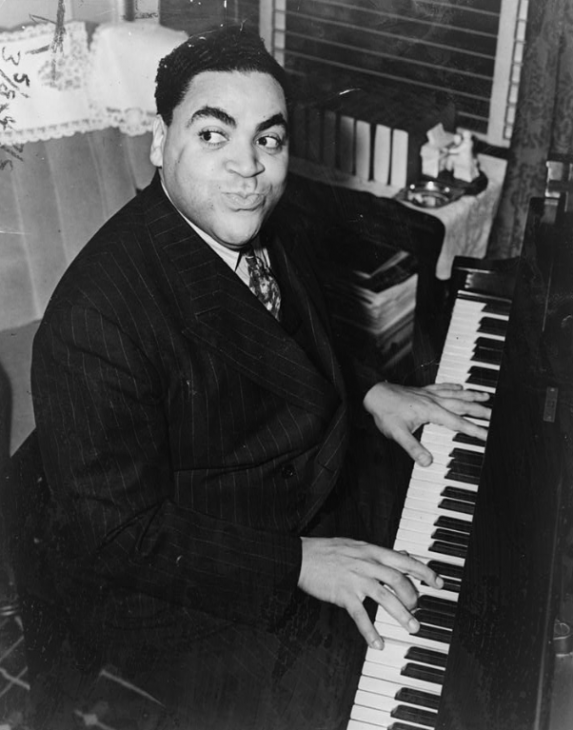 Here's a wonderful photo of composer Fats Waller in 1938, taken by Alan Fisher of the World Telegram & Sun.
Waller turned 34 that year and he was just reaching the peak of his popularity as a pianist, composer and rollicking entertainer. His expression here is just awesome. And with good reason: he had a reputation for high living and a not-too-buttoned-down lifestyle. He died five years after this shot was taken, in 1943, just 39 years old.
Still, in his short career Fats Waller managed to pen Ain't Misbehavin', Honeysuckle Rose, 'tain't Nobody's Bus'ness If I Do, and a bunch of other hit tunes. (Yes, his music is the source for the hit show Ain't Misbehavin', which ran for four years on Broadway from 1978-82.)
The photo is now part of the U.S. Library of Congress Prints & Photographs Division, which is the source of many public-domain photos used on Who2. The Library, like Fats Waller, rocks.