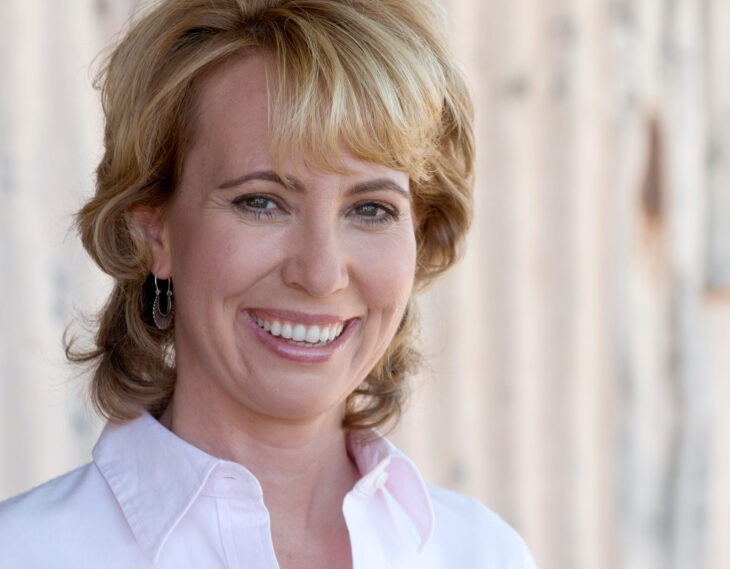 "We do a lot of inferring with her because her communication skills have been impacted the most… What we've been able to infer and what we believe is that her comprehension is very good. I don't know about percentage-wise or not, but it's close to normal, if not normal."
E.J. Montini of The Arizona Republic tries to get answers to "indelicate" questions about Rep. Gabrielle Giffords and her health.
Montoni doesn't get very far. Specifics are still vague, as they have been since Giffords was shot in January. "We do a lot of inferring with her" could mean almost anything.
We all wish Gabrielle Giffords the best, but it's not clear to me how the public is served by this kind of vague talk about an elected representative. It's also not clear to me how her privacy would be invaded by a frank, plainspoken description of her health and (especially) her ability to do her Congressional duties.
The tidbits that normally flow from her office seem designed to make her sound very functional, as in this story from the launch of her husband, astronaut Mark Kelly, on the space shuttle Endeavour last month:
"She and Kelly got some private time in an old beach house on the Kennedy
Space Center property that is used for relaxation by astronaut
families. As is their practice, she gave Kelly her wedding ring to keep
during the mission. Then she requested that he also leave his with her.
Giffords will wear Kelly's ring on a chain around her neck until he
returns in 16 days. Giffords also wrote a note to be secreted on
Endeavour for Kelly to find once the trip is under way."
She wrote him a note? How does that jibe with Montoni's findings that she isn't using complete sentences and is "using facial expressions as a way to express"? That's not explained.
I'm not a constituent, but as a citizen at large, I'm in favor of sunlight around public figures. If Giffords' staff is running the show, the way Edith Wilson "helped" run the country in 1919-20, it would be good to have that stated plainly.