Now, that's a pretty cool Google Doodle.

The Wizard of Oz was released on 12 August 1939, making it (as the Google Doodle points out) 71 years old today. The premiere was at the Strand Theater in Oconomowoc, Wisconsin. Why Oconomowoc?
The brass at MGM had spent nearly $3 million on the film. That was a
huge budget in 1939. They feared they might have a big flop on their
hands. So, they decided to quietly try the film out in some smaller
markets including Oconomowoc.
The Wizard of Oz was still playing at The Strand this year in a different form, which is a nice touch. But the official big-time Hollywood premiere came a few days later at Grauman's Chinese Theater in Los Angeles on August 15th.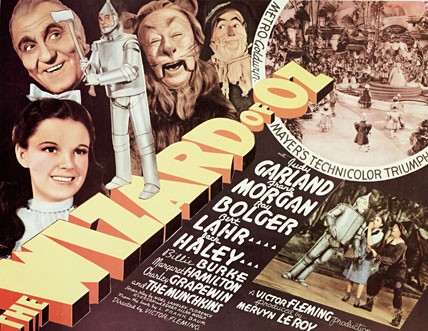 The Wizard of Oz did not win the Academy Award for best picture that year, and probably with good reason: the winner was Gone With the Wind. (There is no truth to the rumor that David O. Selznick ended his acceptance speech with the words "…and your little dog, too!")
The Wizard of Oz did win two Oscars, for best score and best song for "Over the Rainbow." Judy Garland was awarded a special juvenile Oscar, as was the Academy's wont in those days. (Shirley Temple and Hayley Mills also won juvenile Oscars, before the Academy stopped handing them out in the 1960s.)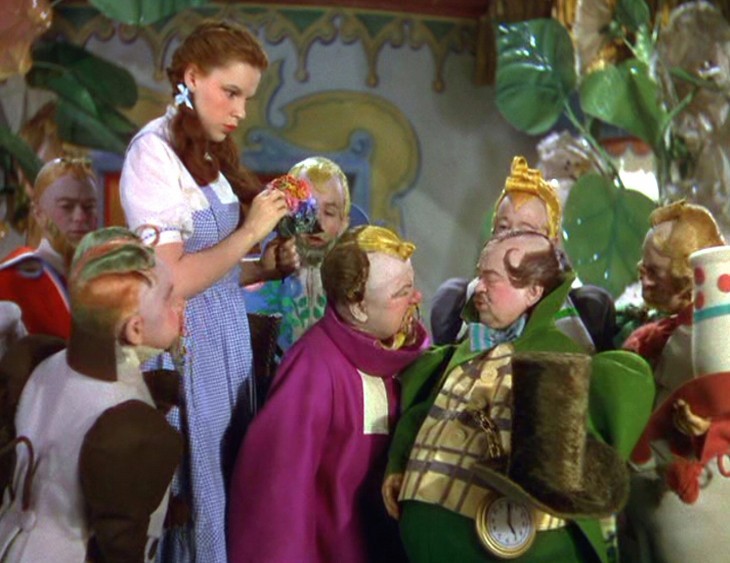 We're also glad to see the Google Doodle include Toto, because we happen to like the little guy. (Enough to give him his own profile.)
So "pay no attention to that man behind the algorithm," as they say. The Wizard of Oz has never really been in our top 100 movies, but if all the Google Doodles were this groovy, we'd definitely use Google every day. Maybe even twice a day.