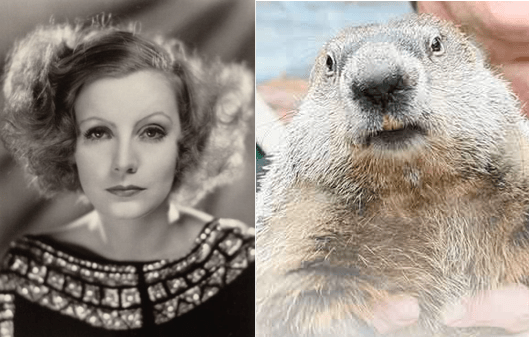 Punxsutawney Phil, that Greta Garbo-like recluse, has made his prediction for 2018.
The news is bad: Punxsutawney Phil appeared just long enough to see his shadow, and that means six more weeks of winter. Phil, as is his wont, tried to soften the blow with some terrible poetry:
Hear Ye, Hear Ye, Hear Ye

Punxsutawney Phil, the Seer of Seers, Prognosticator of All Prognosticators, was awakened at sunrise from his borrow by the cheers of his thousands of faithful followers….

In Groundhogese, he directed the President and the Inner Circle to his Prognostication Scroll, which reads:

Up early this morning
Far from home
Are you searching for
the Phil-osopher's stone? ​

Well, even my best friends
They don't know.
Is it an early spring
Or just more snow ​

My faithful followers,
your hands (and my paws) are getting cold
So here is my forecast
Not lead, but solid gold:

I see my royal Shadow!
Six more weeks of Winter to go!
That's all a long-winded way of saying: wash up the long underwear again, you'll still be needing it.
We've spoken before about Punxsutawney Phil's pretensions to grandeur, what with the "Hear ye" and the "seer of seers" and the "royal shadow" and cheers of "faithful followers" and all. He doesn't seem to be getting any less big-headed. Perhaps he should get rid of this enabling "inner circle" which seems to play to his worst instincts. Frankly, he needs a tough-minded chief of staff to straighten him up.
Ah, well. Back to sleep, you old rodent! Thanks for nothing.
See our biography of Punxsutawney Phil »