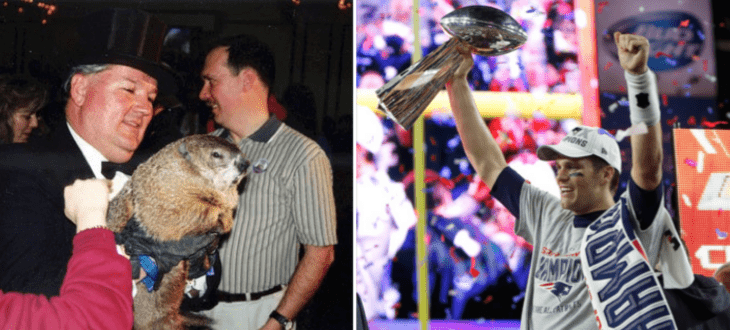 Just kidding, of course. Let's skip the Onion-style fake news story and go right to this week's two biggest celebrity stories.
Tom Brady won his fourth Super Bowl as the Patriots beat the Seahawks 28-24. Brady is now the all-time leader in touchdown passes thrown in the big game, with 13 over his career.
Punxsutawney Phil saw his shadow this morning (say his handlers) and thus predicts six more weeks of winter. That's not unusual: the Garbo of groundhogs sees his shadow 86% of the time.
Speaking of predictions, we were wrong when we said Brady was done. At age 37, he seems ready to play another six years or more. Perhaps he's been sipping some of that magical elixir of life that keeps Phil immortal.
For more, see our biographies of Tom Brady and Punxsutawney Phil.