They say Mr. Potato Head came out on 1 May 1952. Now a senior citizen, he's more popular than ever.
Born in Pawtucket, Rhode Island at the Hasbro toy company, Mr. Potato Head was the first toy to be advertised on television. Originally the toy only included the face parts — you had to supply your own potato. The plastic body came later.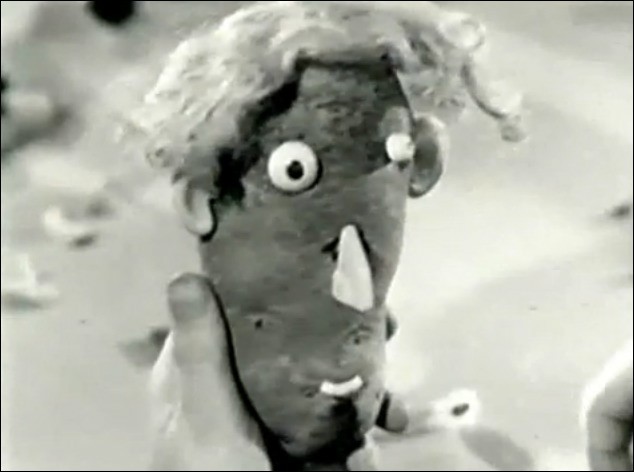 According to this story, George Lerner sold the toy to a cereal company for $5,000. Then he found a manufacturer on his own, so Lerner bought the rights back for $7,000.
Now Mr. Head is 60 years old. He's been married to Mrs. Head since 1953. They attribute their long, successful marriage to mutual respect and to "never going to bed with angry eyes."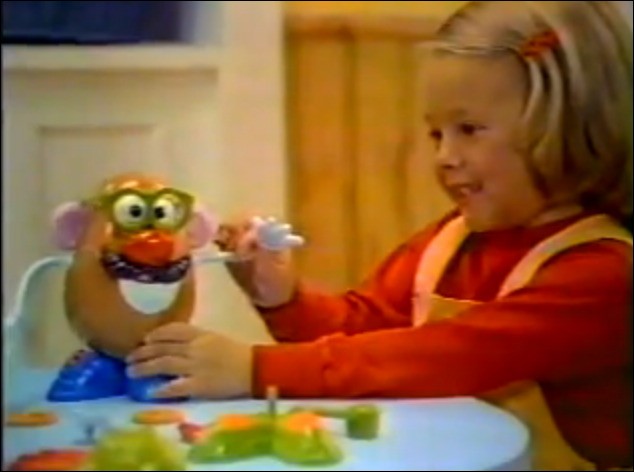 Along the way, Mr. Potato Head went from costing $2 to costing at least $20. He also quit smoking a pipe (in 1987) and became a big shot movie star (in 1995).
For a look back at his long career, here's a video from CBS.
Happy birthday, Mr. Head!